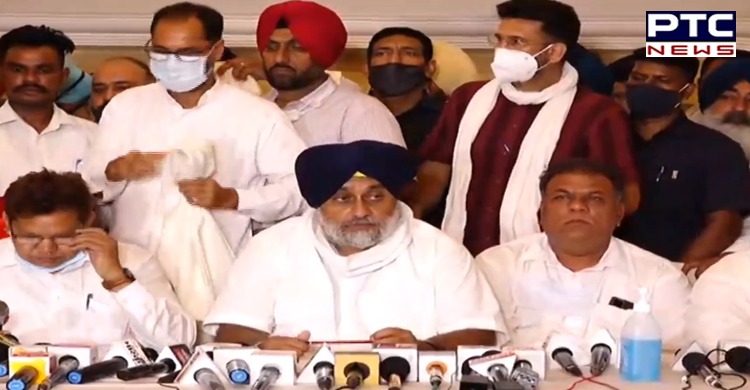 SAD-BSP alliance: Ahead of the Punjab Assembly Elections 2022, the Democratic Party of India (DPI) announced support to Shiromani Akali Dal and Bahujan Samaj Party's alliance. DPI president Parshotam Chadha announced that Sukhbir Singh Badal would be the next Chief Minister of Punjab.

DPI President Parshotam Lal Chadha, along with hundreds of his colleagues, made the announcement during the presence of SAD President Sukhbir Singh Badal and BSP General Secretary Dr. Nachhatar Pal.
Also Read | Punjab: Captain Amarinder Singh's media advisor issues clarification on CM's resignation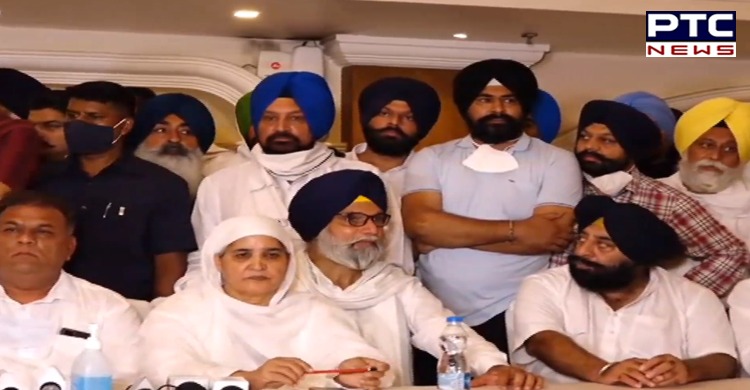 DPI openly supports the SAD-BSP alliance, Parshotam Chadha said, adding that the next Chief Minister will be Sukhbir Singh Badal.
Also Read | Navjot Singh Sidhu threatens Captain Amarinder Singh of mass resignations: Sources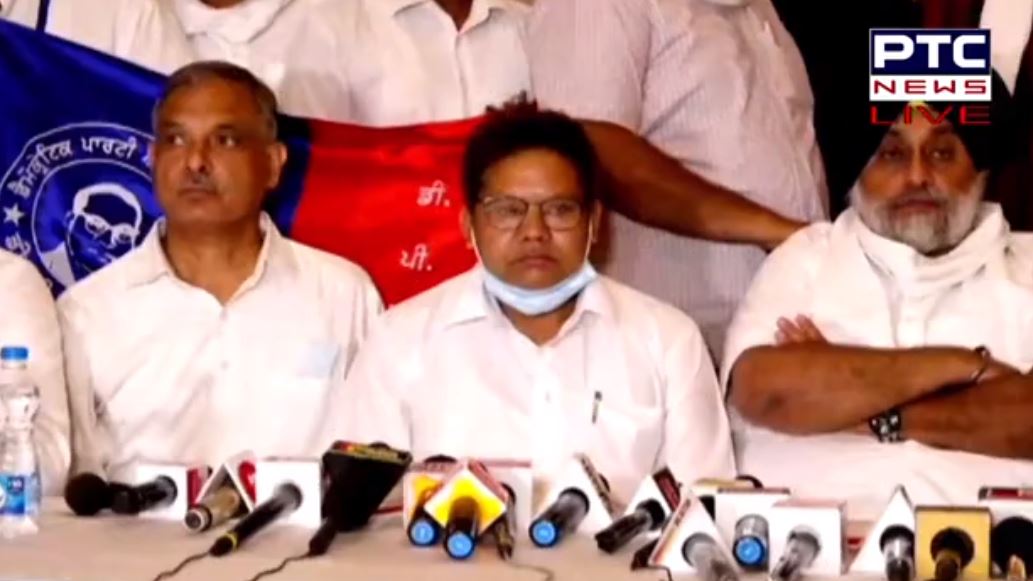 Shiromani Akali Dal has always taken care of the poor, Dalits, and every section, he added. SAD's announcement regarding the appointment of Dalit and Hindu Deputy CM is far-sighted, he said while welcoming the decision.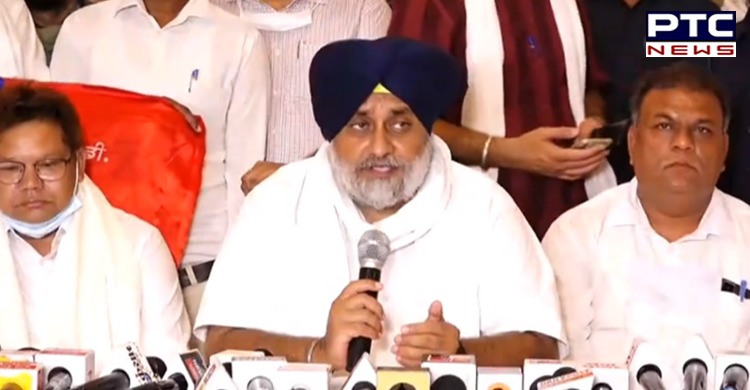 We will support the SAD-BSP alliance without any demand, without any condition, he added.
Meanwhile, Sukhbir Singh Badal said that the Shiromani Akali Dal understands the problems of the people of Punjab. "Can Arvind Kejriwal or Sonia Gandhi understand your pain?" he asked, adding that "if you want to save Punjab, then we have to form our government." With the Democratic Party of India's arrival on board, the SAD gets more strength, he added.
-PTC News