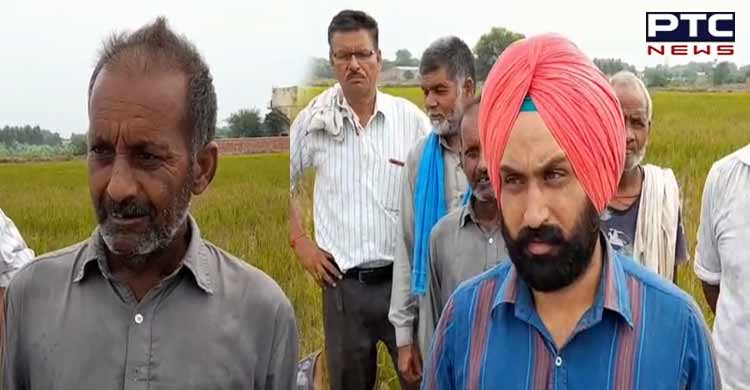 Patiala, September 15: Paddy crop in Patiala district has been severely hit by Southern rice black-streaked dwarf virus (China virus).

As per official information, Rajpura, Ghanour, and Sanour areas of Patiala district are worst hit by this dwarf virus.
Chief Agricultural Officer, Patiala, Dr Harinder Singh has also confirmed the presence of the Chinese virus in Nabha and Samana areas. This virus had damaged paddy crops in Shankarpur, Balbera, Bolhrh and many villages of the Sanur constituency, he added.
The CAO said about 2.34 lakh hectares of paddy had been sown in Patiala district and the presence of this deadly virus was seen everywhere. He, however, claimed that only 2 per cent of the crop in the district had been harmed.
Meanwhile, 90 per cent paddy crop on 85 acre of area had been destroyed in Bathonii Khurd village of Ghanour constituency.
Also Read | Crude oil supply to India to continue; bilateral trade will strike new records: Russian envoy
Farmers in the village said their crops had been completely destroyed, adding that they tried every pesticide to control the spread of this Chinese virus, but in vain. They also tested the soil in a laboratory at Rajpura. The farmers have urged the Punjab Government to release compensation for their damaged crop.
Meanwhile, former Punjab Chief Minister Captain Amarinder Singh has also requested the Punjab Government to give attention to the paddy crop damaged by this virus and also provide adequate compensation to the victims.
About the virus 
Southern rice black-streaked dwarf virus is a double stranded RNA virus. Infected plants are stunted with narrow erect leaves. It affects both roots and shoots of the plants. In severely infected fields, the infected plants shows withering.
Also Read | 48 Pakistani pilgrims on 25-day visit to various Sikh shrines in India
The height of the stunted plants reduces from 1/2 to 1/3rd than the normal plants. These plants have shallow roots and can be easily uprooted.
-Report by PTC correspondent Gagandeep Ahuja