Punjab Lockdown Guidelines: Day after Punjab Chief Minister Captain Amarinder Singh announced lockdown in Punjab and revised timings for night curfew in the state, the Government of Punjab on Tuesday issued guidelines for the same.

The announcement regarding the lockdown and revised timings for night curfew in Punjab come at a time when the COVID-19 cases in the state have been rising.
Also Read |  Zydus gets DCGI approval for emergency use of Virafin in treating moderate COVID-19 cases
Here are the guidelines for lockdown in Punjab:
All shops including those in malls and multiplexes etc to close every day by 5 pm with home delivery allowed up to 9 pm.
Daily night curfew (already in force from 8 pm to 5 am) shall now be from 6 pm to 5 am on all days prohibiting all the non-essential activities.
Weekend curfew from 5 is from 6 pm Saturday up to 5 am on Monday. However, all the essential activities shall remain exempt.
All private offices including the service industry allowed to work from home only.
Also Read | Mass cremations starts as Delhi faces deluge of deaths due to COVID-19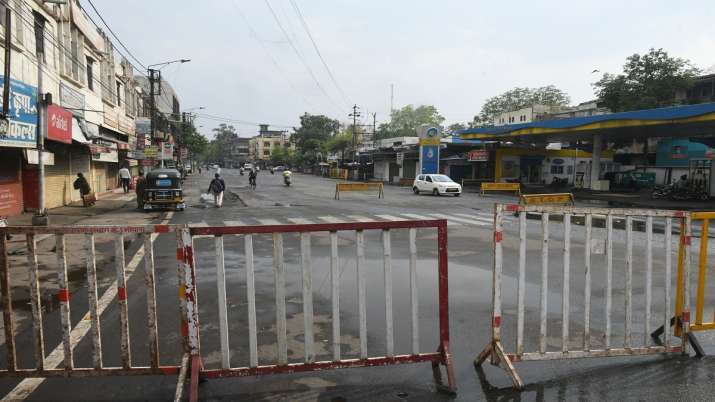 Meanwhile, the following activities would be exempted from Covid restrictions in subject to observance of Covid's appropriate behaviour.
Chemist shops and shops dealing with supply of essential goods like milk, dairy products, vegetables, fruits etc.
Manufacturing industry. Movement of employees/labour of manufacturing industry and vehicles carrying them is allowed. However, the concerned authorities shall issue them requisite permission for the purpose.
To and fro movement of passengers traveling via air, trains, buses, etc.
Construction activities in both the Urban and rural areas.
Agricultural including procurement, horticultural, animal husbandry, veterinary services.
Commerce and Movement of all goods.
Vaccination out-reach camps.
Click here to follow PTC News on Twitter
-PTC News