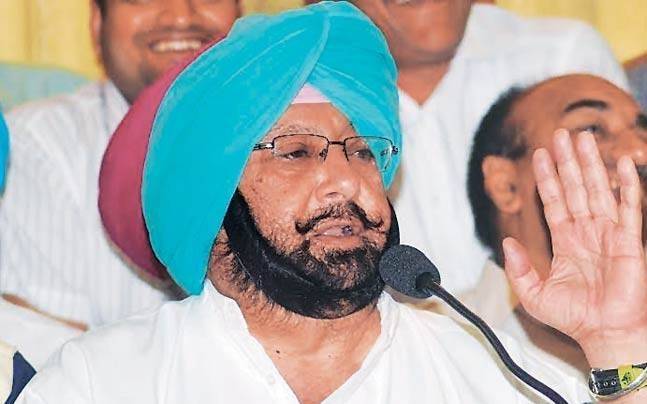 RS.20.30 CRORE TO BE DISBURSED AMONGST NEXT OF KIN OF 125 MARTYRSCAPT AMARINDER GOVT COMMITTED TO ENSURE WELFARE OF DEFENCE PERSONNEL
Chandigarh: On the directions of Punjab Chief Minister Captain Amarinder Singh, the Finance Department today released Rs.20.30 crore as first installment of compensation for the widows of martyrs of the 1962, 1965 and 1971 wars.
Compensation was also released to the dependents of martyrs and disabled soldiers of the 1962 and 1965 wars.
According to a government spokesperson, the move would provide much-needed relief to 125 families who had been fighting for compensation for the last 41 years, ever since the government discontinued its policy of allotting 10 acres land to martyr families in 1976. While 1,500 families had availed the benefits of the earlier policy, 125 were left out and they had been fighting for compensation for the past many years.
These compensations have been given in lieu of the land, which these families would have got prior to the discontinuation of the policy in 1976. As per the decision taken by the Chief Minister, each family would receive a compensation of Rs. 50 lakhs, to be paid in three installments of Rs. 20 lakhs and two of Rs. 15 lakhs each.
The spokesperson said the policy change will be applicable to dependents of martyred soldiers, besides permanently disabled soldiers of the 1962 Indo-China War, and the Indo-Pak Wars of 1965 and 1971.
The Chief Minister has already approved grant of Rs. 5 lakhs in lieu of one acre of land, with maximum of Rs. 50 lacs for 10 acres, as per an individual's eligibility.
Reiterating his government's firm commitment to ensuring the welfare of the defense personnel, the Chief Minister has already ordered setting up of a special ex-serviceman cell in the CMO, under his direct supervision, to address their issues on top priority.
—PTC News