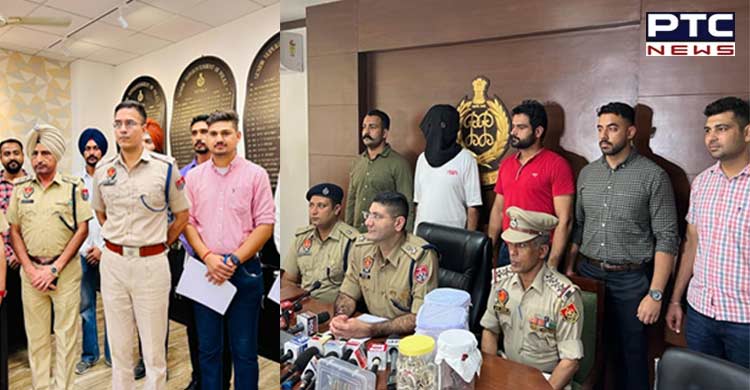 Mohali (SAS Nagar) 18 July: Punjab Police arrested gangster Jagroop Singh Roopa, Manpreet Singh accomplice gangster Parmdalip Singh along with illegal Arms, Rs 20 Lacs ornaments and 2 Cars.

The arrest was carried out under the guidance of, Sh. Vivek Sheel Soni, IPS, SSP SAS Nagar and Sh. Amandeep Singh Brar SP- Investigation,  I/C CIA Mohali Insp. Shiv Kumar along with his team members who succeeded to arrest one of the accused of robbery/ theft at  Parveen Jewelers shop near main bazar landran, who was wanted in case Fir No 278 dated 11.06.2022 u/s 379-B IPC & 25 Arms Act PS Sohana.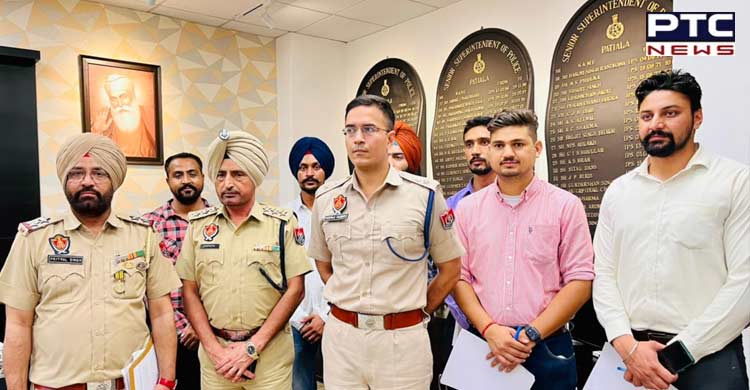 Also Read: Kin of Maharashtra's road accident to get Rs 10 lakh
The things which have been recovered from the gang of gangster includes:
Gold Ornaments – 350 gms
Silver Ornaments – 2 Kilo 200 gms
One .32 bore Pistol along with 5 alive cartridges
One Verna car colour white (snatched from Amritsar)
One i-20 car colour white (used in the incident)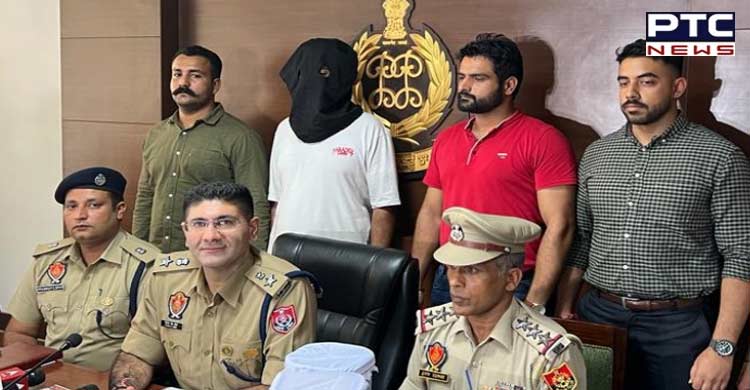 Meanwhile, accused Parmdalip Singh is already convicted in a murder case and was out on bail in the year 2015. After coming out from jail he again started robbery and contract killing. Already 07 cases have been registered against the accused in the different districts of Punjab which includes:
FIR No 45 dated 08.06.2012 u/s 302,364,201 IPC PS Harike Distt. Tarn Taran.
FIR No 179 dated 12.09.2015 u/s 323,324,336,148,149 IPC and 25-54-59 Arm Act PS Sadar Distt. Tarn Taran
FIR No 276 dated 28.11.2021 u/s 379-B (ii) IPC and 25/27 -54-59 Arms Act PS City Distt. Tarn Taran
FIR No 278 dated 29.11.2021 u/s 307, 34, 379-B(ii) IPC and 25-54-59 Arms Act PS City Distt. Tarn Taran
FIR No 236 dated 19.12.2021u/s 379-B IPC PS Chaatiwind Distt. Amritsar Rural
FIR No 126 dated 20.12.2021 u/s 307, 34 IPC and 25/27-54-59 Arms Act PS Chola Sahib, Distt. Tarn Taran
FIR No 72 dated 28.03.2022 u/s 307,379-B(ii), 34 IPC and 25-54-59 Arms Act PS Jandiala Distt. Amritsar Rural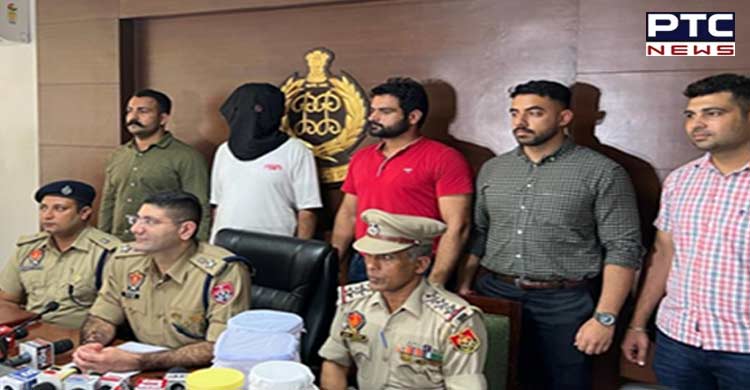 Also Read: Canada resumes mandatory Covid-19 testing at four major airports
The accused has been produced in Hon`ble Court and remanded for 6 days and more important revelations are expected.  The investigation of the case is going on.
-PTC News