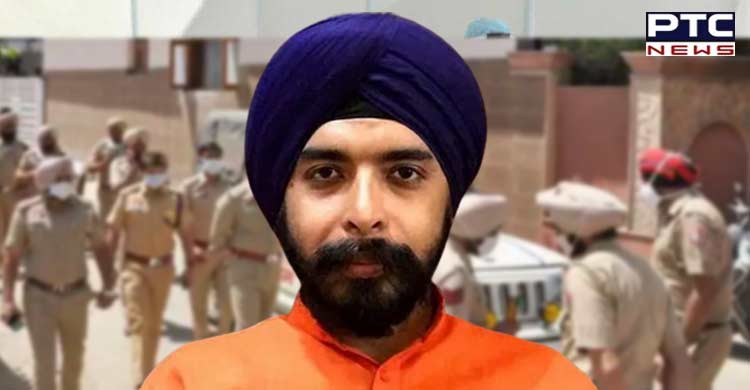 New Delhi, May 5:Delhi Police has taken the custody of Bharatiya Janata Party Yuva Morcha leader Tajinder Singh Bagga from Punjab police. He will be produced in a Kurukshetra court in Haryana for transit remand.
Earlier, the Delhi Police had registered a kidnapping case after Bagga's arrest by Punjab police over his alleged threat to Delhi chief minister Arvind Kejriwal. Following the custody transfer Punjab Police has moved the case in Punjab and Haryana high court.
After Delhi Police took the custody of Tajinder Pal Singh Bagga, Punjab Police approached the Punjab and Haryana High Court. Terming the  intervention by Haryana Police 'a violation of law', Advocate General (AG) Anmol Rattan Sidhu claimed that everything was going as per procedure but the Haryana cops delayed the process. They made the Punjab police team wait for six hours before handing Bagga over to Delhi Police, the AG said.
Following his arrest earlier in the day, Bagga was taken to a police station in Haryana after the Delhi Police accused the Punjab Police team of not following due procedure.
The BJP's youth wing also staged a protest in Mohali over Bagga's arrest. Meanwhile, protesters chanted slogans against Delhi Chief Minister Arvind Kejriwal and blew up an effigy.
After Mohali, BJP supporters took to the streets in Ludhiana over Bagga's arrest, burning Arvind Kejriwal's effigy
The Haryana government will file the affidavit by 5.30 pm today and the hearing will resume tomorrow.
Punjab AG Anmol Ratan Sidhu said that the FIR registered by them is absolutely correct and Delhi Police have been informed before the arrest.
Punjab's AG Anmol Ratan Sidhu while addressing the media said that, the entire process has been done according to the legal process. Informing the Delhi Police from Janakpuri police station, all the videos of arrest at home have been captured on camera.

Also Read | 4 terror suspects nabbed in Haryana's Karnal; large cache of explosives seized
Father of Tajinder Pal Bagga, claimed that he was punched in the face when he attempted to capture the incident on video. Tajinder Bagga's father said, "This morning, 10-15 police personnel came to our home and dragged Tajinder out. When I picked up my mobile phone to record a video of the incident, police took me to another room and punched me in the face."
The Bharatiya Janata Yuva Morcha (BJYM) national secretary was booked after AAP leader Sunny Singh filed a complaint against him alleging that Tejinder Pal Singh Bagga had made provocative statements, spread rumours, and tried to create religious and communal enmity.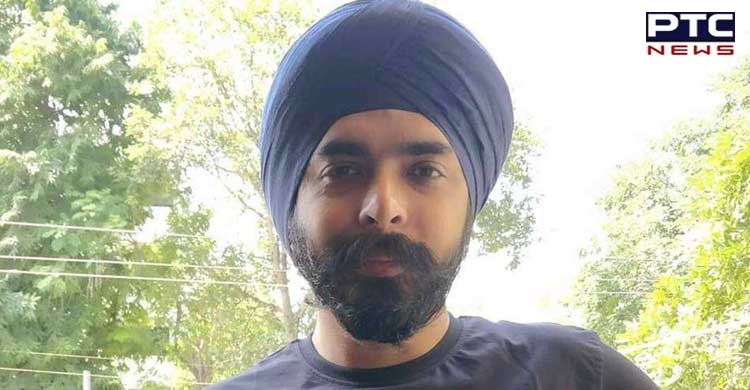 Bagga allegedly threatened Delhi CM Arvind Kejriwal during a protest on March 30. The complainant also submitted statements and video clips of Bagga to the police.
BJP leader Kapil Mishra said: "Tajinder Bagga was arrested and taken away by 50 Punjab Police personnel from his house. A true chieftain, he cannot be intimidated or weakened by such antics Why so much fear of a true Sardar?"
The BJP condemned the arrest. "It is extremely shameful that Delhi Chief Minister Arvind Kejriwal has started abusing his party's political power in Punjab to intimidate political opponents. Every citizen of Delhi stands with the family of Tejendra Pal Singh Bagga in this hour of crisis," said spokesperson of Delhi BJP, Praveen Shankar Kapoor.
AAP's Naresh Balyan tweeted, BJP leader of Luche-Luffango @TajinderBagga was arrested by the Punjab Police as he had given threat to Chief Minister Arvind Kejriwal ji "Jeene nahi denge".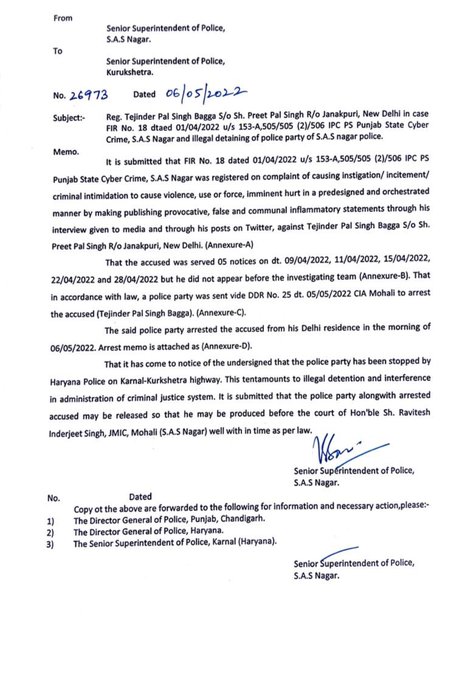 BJP IT department head Amit Malviya took to Twitter and said that every worker of the party will ensure that Kejriwal "learns how to handle power the hard way".
"Arvind Kejriwal's brazen misuse of Punjab Police to target political opponents is not unexpected. He had been raging for this. But this won't go down well. We will fight to secure every single karyakarta of ours and ensure that Kejriwal learns how to handle power the hard way..." he tweeted.
BJP's National General Secretary (Organisation) BL Santhosh also condemned the arrest, and said, "Punjab Police is being used as personal mafia of Arvind Kejriwal. We condemn the arrest of Tajinder Bagga and assault on his father by police at the insistence of Aam Aadmi Party. Soon Karma will catch you."
Haryana Police stop Punjab Police convoy near Pipli, Kurukshetra bringing BJP leader Tejinder Bagga to Punjab. He was arrested by 50 Punjab Police personnel on Friday morning.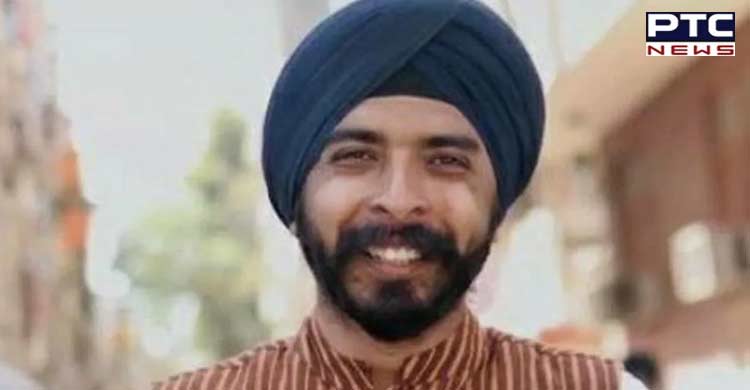 BJP national general secretary Tarun Chugh today lambasted the AAP government in Delhi and Punjab for their "Hitler-like action of arresting BJP's De;hi spokesperson Tejinder Bagga" in an early morning swoop at his residence in Delhi.
Chugh said it was shameful that Tejinder was not even allowed to wear patka and dastar which is a disgrace and insult to a Sikh."It is a huge crime to take a Sikh man away like this without letting him tie his turban", Chugh said adding that Kejriwal was making blatant misuse of the Punjab police to settle scores with his political rivals in Delhi.
"It is a criminal act of Kejriwal to which Punjab chief minister Bhagwant Mann is playing a meek second fiddle", Chugh said.
"Sending 50 policemen to arrest a person who is sleeping in his house is shameful act of the Bhagwant Mann government just to please his boss Kejriwal", Chugh added.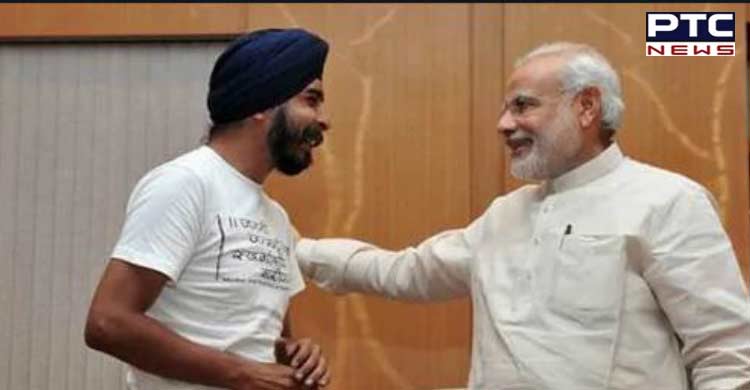 Also Read| Delhi: From Oct 1, electricity subsidy to only those who opt for it
-PTC News