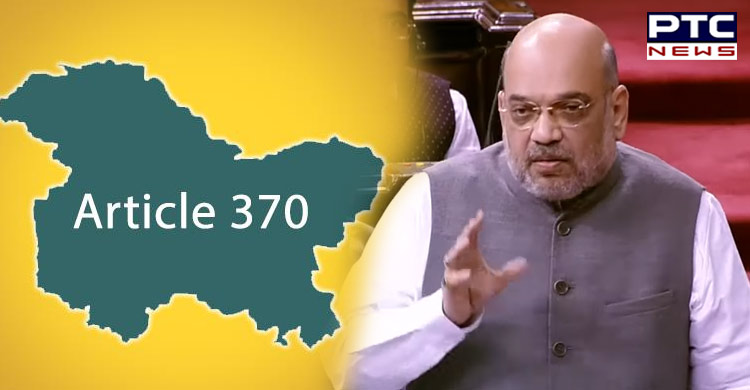 Rajya Sabha has passed the Jammu and Kashmir Reorganisation Bill 2019, here on Monday following the heavy debate that took place in the upper house. The vote began with slips given to the Rajya Sabha MPs as there were some technical issues. Rajya Sabha Chairman Venkaiah Naidu said, "there seems to be some technical problem, so voting(on J&K reorganization bill) will be done through slips, like earlier."
https://twitter.com/ANI/status/1158367561039437824
Likewise, Jammu and Kashmir Reservation (Second Amendment) Bill, 2019, was also passed in Rajya Sabha. This bill seeks to implement the 10% Economically Weaker Section (EWS) quota in Jammu and Kashmir. After the breif discussion over the bill, Amit Shah gave a speech in which he said, "Ayushman Bharat scheme is there but where are the hospitals? where are doctors and nurses? (in Kashmir) Those supporting 35A please tell me which famous doctor will go and live there and practice? He can't own land or house nor his children can vote."
Also Read: Jammu and Kashmir Reservation (Second Amendment) Bill, 2019 passed in Rajya Sabha
Also, Amit Shah said, "You stand here in Parliament and say bloodshed will happen in Kashmir..what message are you sending to the valley? You want them to continue living in the 18th-century system, don't people there have the right to live in the 21st century? Those who provoke have kids studying in London and US"
-PTC News