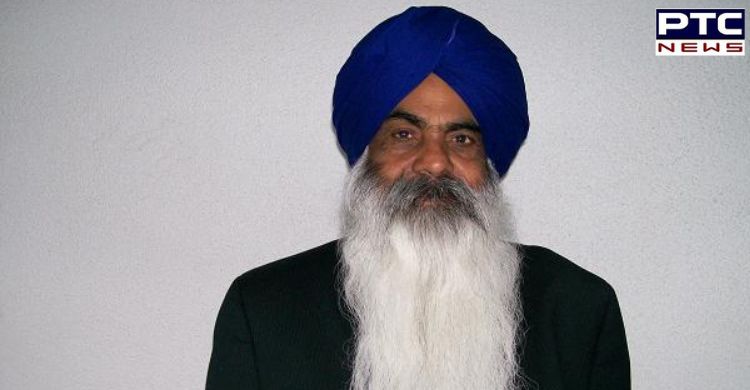 Washington (US), September 14: Renowned Sikh leader Didar Singh Bains has passed away, media reports said on Wednesday.

Also called the Peach King of California, Bains was known for his contribution to Sikh religious works particularly the establishment of Gurdwara Sahib.
Didar Singh Bains had lived in Yuba for many decades and was one of the most well-known Punjabi Americans in the city and around the world. In addition to organising Nagar Kirtans, he was active in the affairs of Gurdwara Sahib Tierra Buena.
He was born on January 10, 1939. Despite his humble roots, Bains rose to become the largest peach farmer in California and one of the largest in the world in the postwar period.
Also Read | AAP initiates 3-level probe into 'audio leak' case of Punjab Minister Fauja Singh Sarari
He arrived in the United States with only $8 and went on to own over 40 pockets of land in 13 counties, including 667 acres near Sacramento International Airport and much of quickly developing western Yuba City. He became one of Northern California's wealthiest men, with an estimated net worth of $50 million.
Didar Singh Bains was the head of the North America Akali Dal prior to 1983. He was appointed head of the World Sikh Organization after the Blue Star Operation in Amritsar. In 1985, he became the founder and chairman of the World Kabbadi Federation and also served as a member of the World Sikh Council.
Meanwhile, SGPC President Advocate Harjinder Singh Dhami expressed deep grief on the demise of S. Didar Singh Bains.
Expressing condolences to the family of Didar Singh, Adv Dhami remembered his services to the Sikh faith. S. Didar Singh Bains started from ground level in the agricultural field in America & made a big name while living life following Sikh principles. He always strived to work for preaching the Sikh faith in the USA.
Also Read | BMW to set up auto parts manufacturing plant in Punjab, says CM Bhagwant Mann
-PTC News