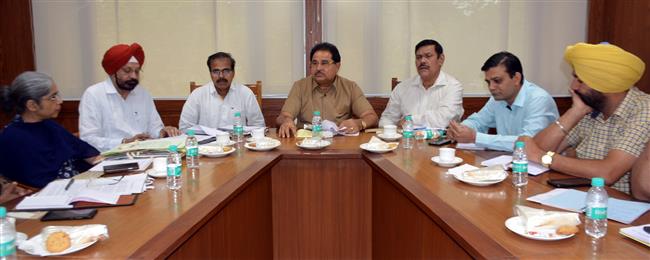 Punjab Education Minister Om Prakash Soni said corruption in teachers' transfers will not be tolerated at any cost and announced that any whistle-blower, who gives information with concrete proof of bribe in teachers' transfers, will be rewarded with Rs 5 lakh.
He said transfers are being done in transparent manner and any political pressure or monetary activity has not been allowed in any way.


Presiding over a high-level meeting of officers of the education department and the Punjab School Education Board (PSEB), Soni directed them to ensure printing and distribution of books well before the session begins as every year stock of books of many subjects has been piled in board premises sans distribution and afterwards these were announced as trash.
Soni categorically instructed the officers to fix the responsibility of school principals for the distribution of books in time bound manner.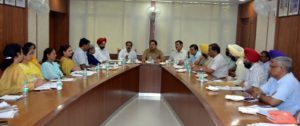 "All the books will be published by the board with the suggestion of experts so that growing trend of guides could be discontinued," he cautioned the officers, adding that the quality of books should be maintained by using good quality paper.
To ensure the authenticity and accuracy of the information, experts should be roped in, Soni said.
Online tendering process will be adopted for all department related work besides checking revenues and expenditure of PSEB so that the board could increase its income and reduce expenditure, he said.
The minister also emphasised to make the education board financially self-reliant.
Soni asked the officers to constitute a committee for comparative study of education boards of other states to further improve the functioning of PSEB. PTI