Washington (US), August 13: Renowned Indian-born author Salman Rushdie who received death threats because of his book "The Satanic Verses," was "stabbed" on stage in Western New York on Friday.

Despite the fatal attack, Rushdie is alive and is on ventilator. However, he may lose one eye after the attack, reports said. "Salman will likely lose one eye; the nerves in his arm were severed, and his liver was stabbed and damaged," his agent, Andrew Wylie, told the New York Times.
The author was airlifted to a hospital after being stabbed in the neck and torso onstage at a lecture in New York state, police said on Friday.
Rushdie was on a ventilator and unable to speak on Friday night following an attack that was denounced by writers and politicians around the world as an attack on the freedom of expression.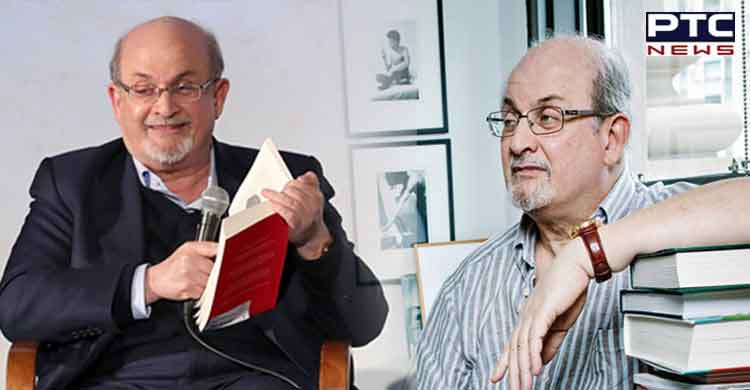 Meanwhile, the police have identified one suspect and are investigating the motive behind the attack. The suspect, who was taken into custody, has been identified as Hadi Matar, 24, from Fairview, New Jersey. State Police Troop Commander Major Eugene J. Staniszewski said on Friday that police are working with the FBI and local authorities to determine the motive.
"He is alive and has been transported, airlifted, to safety... The event moderator was attacked as well; he's getting the care he needs at a local hospital," said New York Governor Kathy Hochul on Friday evening.
Also Read | PM Modi set to host CWG 2022 medal winners at his official residence
According to the New York State Police, a male suspect ran up onto the stage prior to a speaking event at the Chautauqua Institution in Chautauqua and attacked Rushdie. As per the police, Rushdie's interviewer was also attacked during the incident and suffered a minor head injury.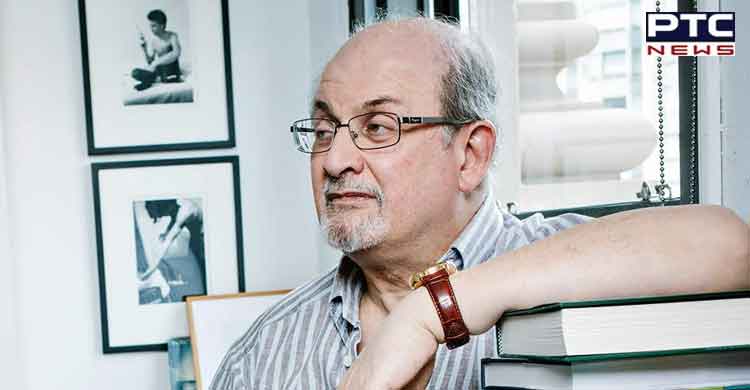 "On August 12, 2022, at about 11 am, a male suspect ran up onto the stage and attacked Rushdie and an interviewer. Rushdie suffered an apparent stab wound to the neck and was transported by helicopter to an area hospital. His condition is not yet known. The interviewer suffered a minor head injury. A State Trooper assigned to the event immediately took the suspect into custody. The Chautauqua County Sheriff's Office assisted at the scene," an official statement read.
The 75-year-old author made headlines with his novel 'Midnight's Children' in 1981. The book, which was also adapted for the stage, won the author the Booker Prize.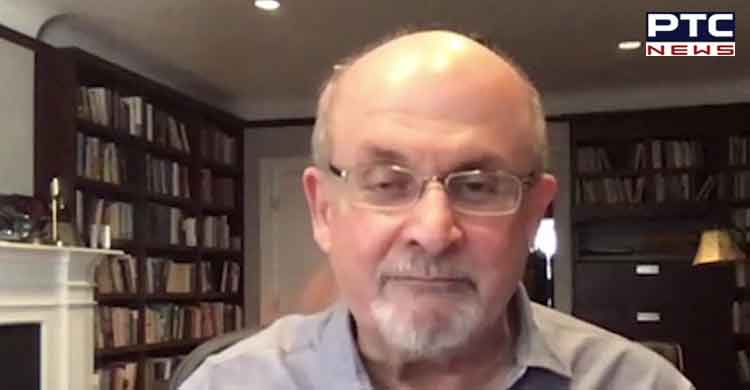 But Ayatollah Ruhollah Khomeini, the then-leader of the Iranian Revolution, issued a fatwa, a religious decree, in response to his 1988 book "The Satanic Verses." Rushdie spent several years in hiding as a result of the threat.
Salman Rushdie's books have been translated into several languages.
Also Read | Farmers intensify protest in Phagwara; place trolleys to block Amritsar-Delhi NH
-PTC News with ANI inputs