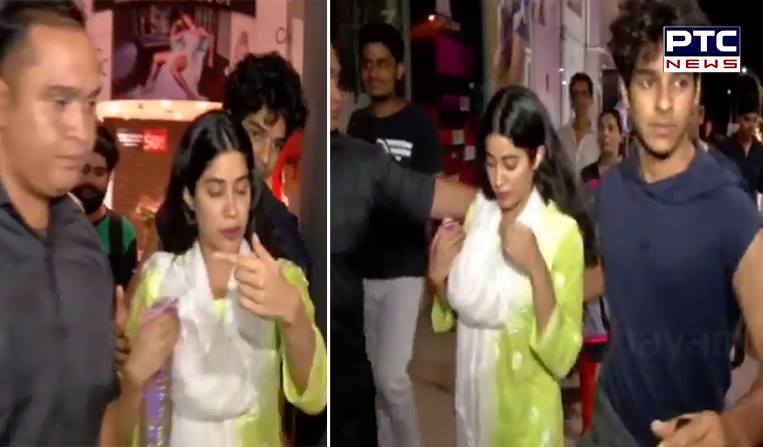 Scary Stardom? A mob of men surrounds Janhvi Kapoor at a shopping mall
For a woman, especially an actress or a singer stepping out to a mall or a public space is more scary than what we call stardom. When people you don't even know haunt you with cameras and "ek photo ek selfie comments," the scary side of fame comes out.
Janhvi Kapoor, who inspired such a furore with a recent public appearance at a shopping mall that her Dhadak co-star Ishaan Khattar was forced to step in and act like a human Lakshman Rekha.
Even though Janhvi obliges one fan, he continues to follow the pair — trigger finger going 100 kph — despite the fact that the object of his affection is now shielding her face and exhibiting clear signs of discomfort.
Every person has the right to privacy and freedom of movement without fear. It's time we stop treating celebrities like public property just because we book a ticket to watch their films.
-PTC News