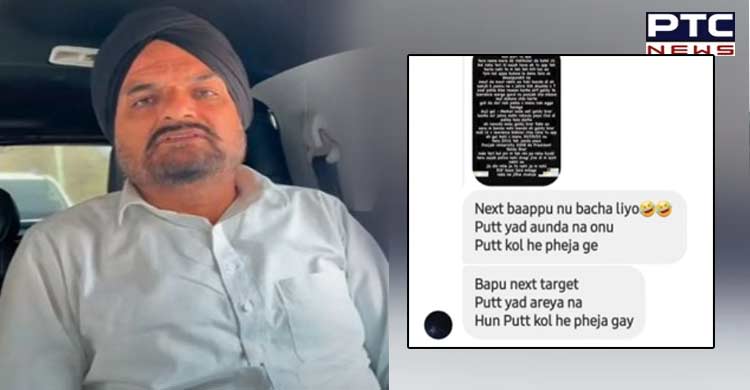 Mohali, July 21: Slain Punjabi singer Sidhu Moosewala's father Balkaur Singh has been receiving death threats, probably from Pakistan, on social media, say sources. The matter has been brought to the notice of the Punjab Police.

Ever since the singer's murder, Moosewala's father's security has also been tightened. The Punjab Police have started investigations, but no official statement has been released by the authorities so far. The slain singers' father has been going everywhere in a bullet proof Fortuner.
At the same time, Moosewala's father has issued an appeal on his son's social media accounts that no one should come to meet him as he is going out for a few days. However, he made it clear that he would keep sharing information about Moosewala through the social media.
Sources said Moosewala's father Balkaur Singh has clearly said "these threats won't stop him from getting justice for his son".
Punjabi singer and Congress leader Shubhdeep Singh Sidhu alias Sidhu Moosewala was murdered by armed assailants in Mansa on May 29.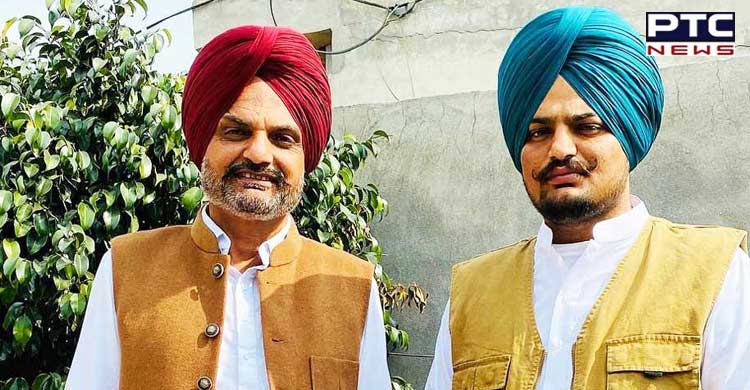 Earlier in the day, Balkaur Singh visited the Amritsar Civil Hospital to identify two gangsters in the encounter on Wednesday.  After identifying the bodies, Balkaur Singh said, "The Punjab Police have done a good job. This kind of action should continue. This is just a start. It is a long battle.' Singh further said even after killing these two, his son would not come back.
Two gangsters allegedly involved in the murder of Sidhu Moosewala were gunned down by the Punjab Police in Amritsar on Wednesday. The encounter continued for five hours. Three policemen and a journalist were also injured in this encounter.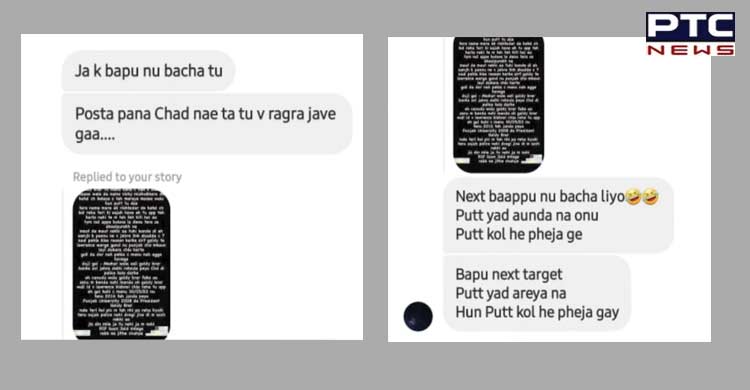 Additional Director General of Police Pramod Ban told reporters in Amritsar that gangsters Jagroop Singh Roopa and Manpreet Singh alias Manu Kusa were killed in the encounter with the Punjab Police.
Ban, who heads the Anti-Gangster Task Force (AGTF), said an AK-47 and a pistol were recovered from their possession. A bag had also been recovered, but the forensic department would examine it.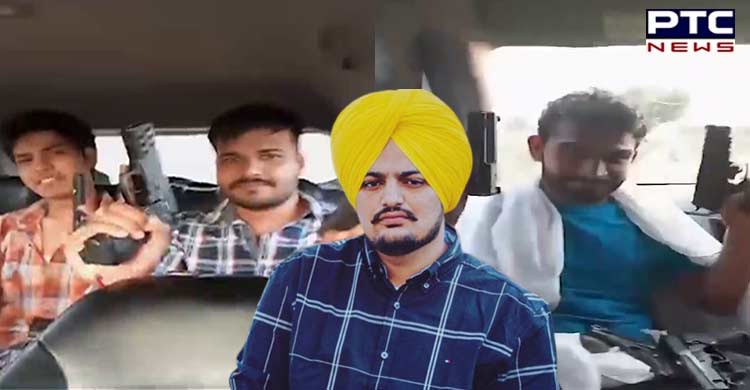 -PTC News