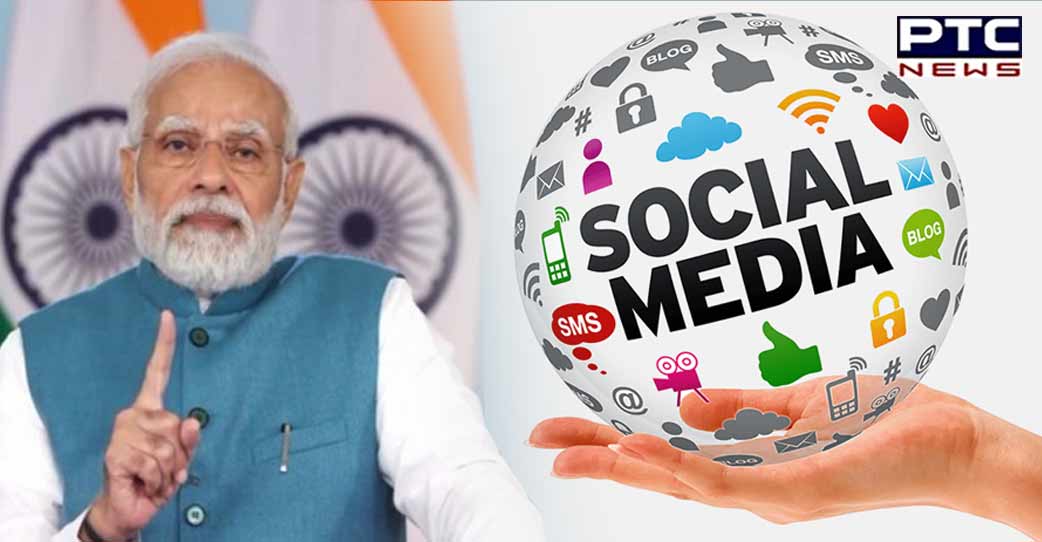 New Delhi, October 28: Prime Minister Narendra Modi stressed the importance of spreading awareness about fake news on Friday, saying that social media cannot be underestimated and that even a small amount of fake news generated by it can wreak chaos.

The Prime Minister urged people to double-check facts before posting messages on social media.
PM Modi said during a 'Chintan Shivir' of state home ministers via video conferencing in Haryana, "For the safety and rights of law-abiding citizens, stringent action against negative forces is our responsibility. A small piece of fake news can kick up a storm across the nation... We will have to educate people to think before forwarding anything, verify before believing it..."
He further stated that people must be made aware of the various mechanisms that are now available on all social media platforms to verify messages before forwarding them.
Also Read | Income Tax raid at former Cong MLA Joginder Pal's premises

"Fact check of fake news is a must. Technology plays a big role in this. People must be made aware of mechanisms to verify messages before forwarding them," PM Modi said.
The Prime Minister stated that social media should not be limited to being a source of information. He asserted that a single piece of fake news has the potential to snowball into a national concern.
The Prime Minister stated that the country suffered losses as a result of fake news during the reservation issue. He advised people to think ten times before forwarding any social media messages.
He emphasised the importance of educating people about the importance of analysing and verifying information before sharing it on social media platforms.
Also Read | Elon Musk takes control of Twitter, fires CEO Parag Agrawal

-PTC News