Chandigarh, December 24: Chandigarh's youngest 15-year-old Skater Janvi won Bronze at the ongoing 60th National Roller Skating Championship being held in Bengaluru, Karnataka, from December 11 to 22.
Also Read | Covid surge in China: No case of BF.7 variant in Delhi, says CM Arvind Kejriwal
She won same in Classic Slalom, Freestyle category which is performing various tricky moves within 3 lines of cones. Each line of cones have 20 cones separated by 50, 80, 120 cm in these 3 lines. Some of the toughest tricks which she does involves balancing and moving between cones on one single wheel out of 8 wheels ( 4 each on 2 skates ). Her strongest point lies in doing elegant dance moves with in cones with balance on one wheel.
She also performed Bhangra with skaters on following the rules of game i.e. doing Bhangra while moving between cones without knocking them off. She is the first who has been able to induct & perform a traditional dance form in this game abiding the rules of game.
While addressing to media, she stated that she wants to combine more traditional dance moves within game rules which is one of the toughest thing to do & no one has ever attempted same.
She wants to take this as a Challenge to motivate others that Passion of Dance can be combined with Sports. This will help more and more young kids join sports.
She learnt freestyle skating of her own through internet as there was no Coach of same available in the Region. She wants kids to utilize internet for their development & not for destruction.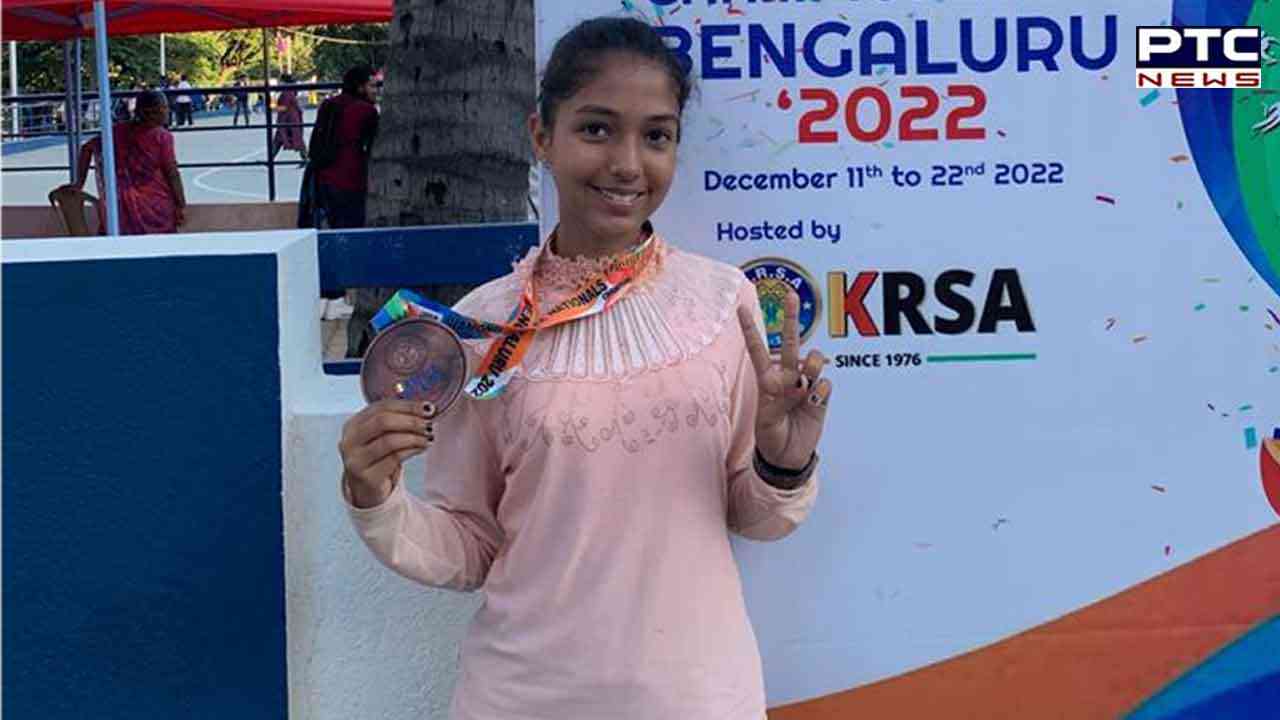 About Skater Janvi
Janvi, 15-year-old and resident of Chandigarh is one of the first and youngest in world to introduce Bhangra on skates and first one in India to do roll down stairs on skates .
She won National Gold in her maiden attempt in Roller Freestyle & 2 times Champion. National 2 Bronze & 1 silver in Freestyle Slalom.
She is youngest in Chandigarh to get both top prestigious Awards of State i.e. State Award & Municipal Corporation Award,
She is also selected in Cartoon Network series with six kids from PAN India who are motivating other kids through their talent.
Also Read | Covid surge: Wear face mask, avoid large gatherings and follow social distancing, says IMA advisory
She was also honoured by Chief Minister of Punjab Captain Amarinder Singh, , BJP Mahila Morcha, Chandigarh, Yoga Association, Ministry of Information & Broadcasting & many others

She is the most youngest to get featured on Zee Punjabi – Jazba – A show honouring about 40 Punjabis Worldwide who brought glory for Punjab.
(With inputs from our correspondent Ankush Mahajan)

- PTC NEWS