Tribute to father: Regarded as one of the greatest left-arm spinners in world cricket, Bishan Singh Bedi passed away on October 23 at the age of 77 in Delhi, leaving remarkable spin bowling stats behind. 
Bedi is survived by his son and Bollywood actor Angad Bedi, who is married to Bollywood actor Neha Dhupia. 
A week after the demise of legendary India spinner, actor Angad Bedi bagged a gold medal in the 400-metre race at the prestigious Open International Masters 2023 Athletics Championship held in Dubai.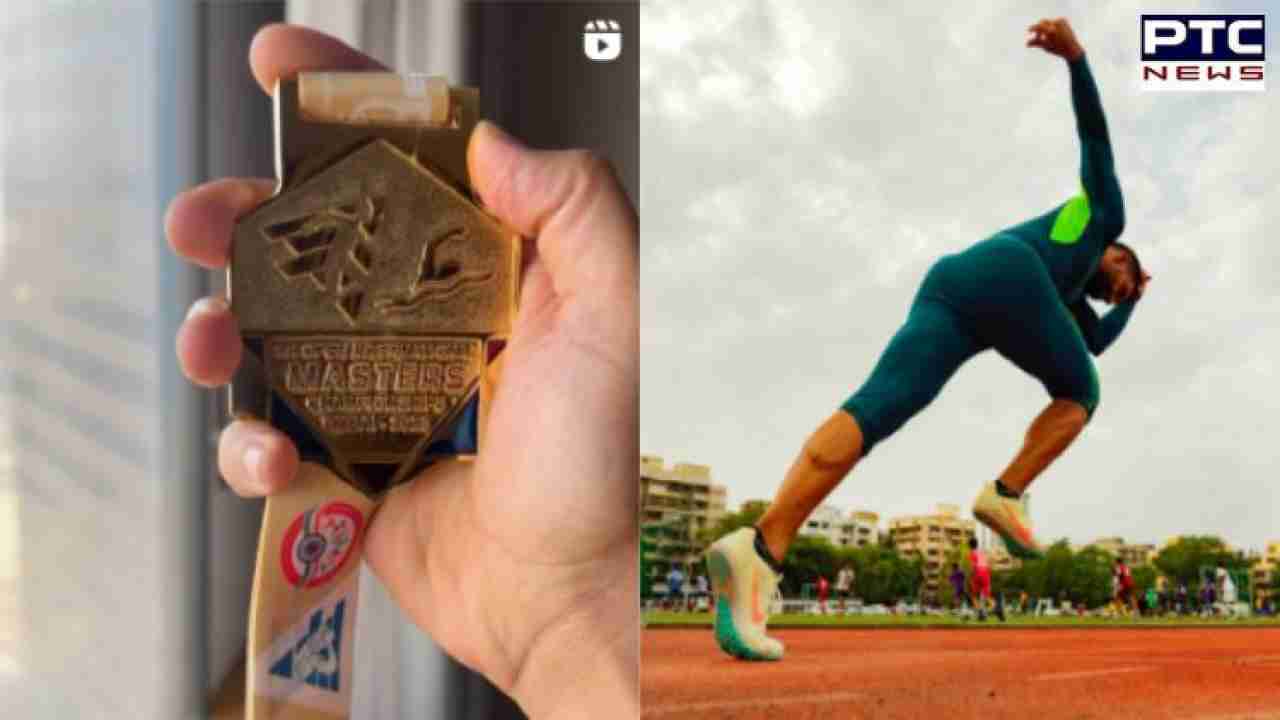 Though, actor is currently struggling with the loss of his father and legendary cricketer Bishan Singh Bedi, Angad Bedi displayed unwavering determination and resilience, diving deep into their skillset to secure the victory and the gold medal and dedicates his record-breaking win to late father Bishan Singh Bedi. 
Taking to his Instagram post, Angad dropped a video of himself from the tournament and shared how his late father's never-give-up attitude pushed him to go for it.
Dedicating his golden win to his father, Angad wrote, "Didnt have the heart.. didnt have the courage..Body wasnt willing.. Nor was the mind. But an external force from up above made me pull through.. not my best time..Not my best form but some how we did it..This gold will always be my most special. Thank you Dad for being with me...I miss you Your son "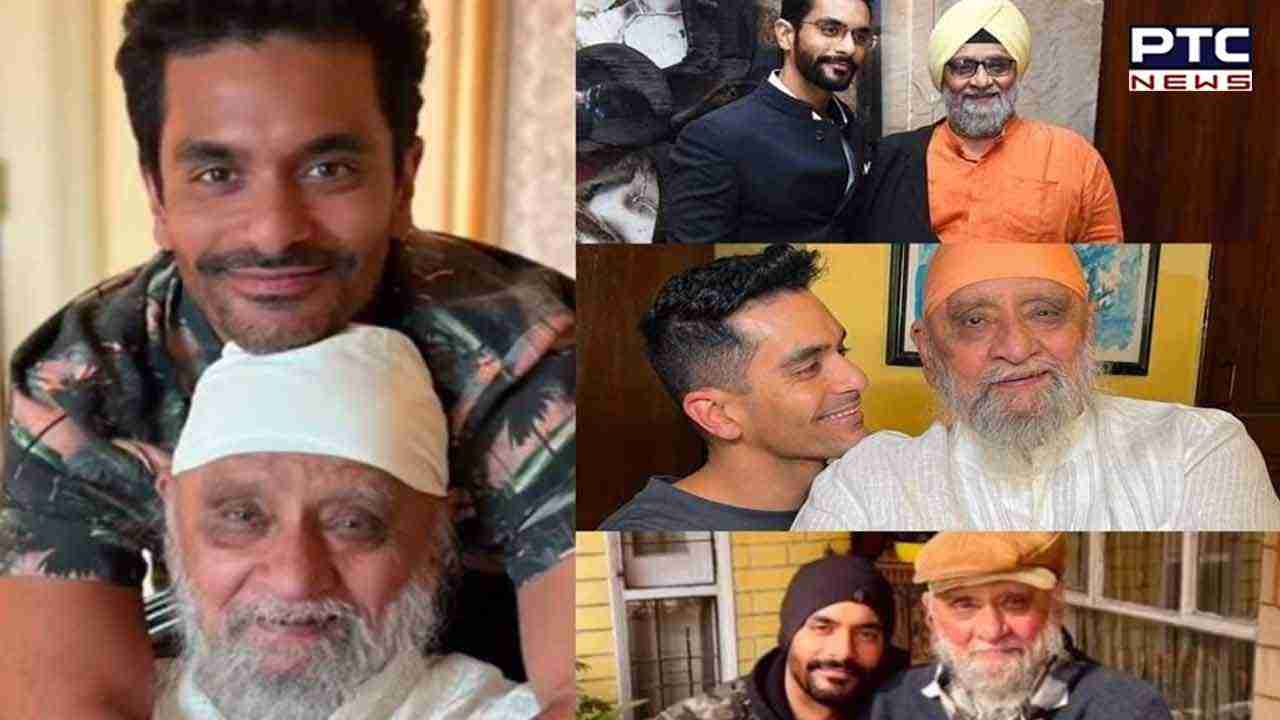 Dedicating his prestigious gold win to father he said, "This win is dedicated to my father, he always said that keep your head down and let your actions speak. I have always been deeply inspired by his wisdom. I did this race because that's what my father would have wanted. It's my way of honouring him and his legacy. Sportsmanship is in my blood. And I want to do exactly what my father would have expected of me. I did this race, in honour of him and his values that he has instilled in me during his wonderful life. He will always be there with me, as my guiding light."
Angad also expressed gratitude to his coach, wife Neha Dhupia and his mother.
"To my coach.. @mirandabrinston sir thank you for being with me throughout this journey. There have been more bad days than good.. you were there like a rock. @prachishah11 doc for all you did and still continue to do.. i will land and come straight to you..@nehadhupia you have tolerated me.. you have no choice in the matter To my Mehrunissa and Guriq .. i wish to run with both of you when youll grow up..Most of all to my mum.. I Love you dad will always be there..," he added.
Bishan Singh Bedi left the world on October 23 at the age of 77. The legendary spinner represented India in 67 Tests and 10 ODIs, taking a combined of 273 wickets.
Renowned for his profound understanding of the game, Bedi's elegant and rhythmic bowling action, coupled with his ability to generate prodigious spin, and his discipline with the ball earned him tremendous success.
Post-retirement, he briefly served as Manager and was also a national selector. His illustrious cricketing journey was aptly recognised with several accolades, including the prestigious Padma Shri in 1970 and BCCI's CK Nayudu Lifetime Achievement Award in 2004. 
- With inputs from agencies
Join Whatsapp Channel