Zurich Diamond League: Neeraj Chopra, the recently crowned world champion and reigning Olympic champion, secured the second position in the men's javelin event at the Diamond League Meeting held in Zurich on August 31. Despite not being in his top form, Chopra managed a final round throw of 85.71m. The 25-year-old Indian athlete recorded three legal throws: 80.79m, 85.22m, and 85.71m, while his remaining attempts were fouls.
Chopra trailed behind Jakub Vadlejch from the Czech Republic, who threw 85.86m and had previously won a bronze in the World Championships. Chopra, who had maintained an undefeated streak this season until Thursday, qualified for the Diamond League finals scheduled for September 17 in Eugene, USA, accumulating 23 points from three meets. In the previous year, he had secured the Diamond League trophy.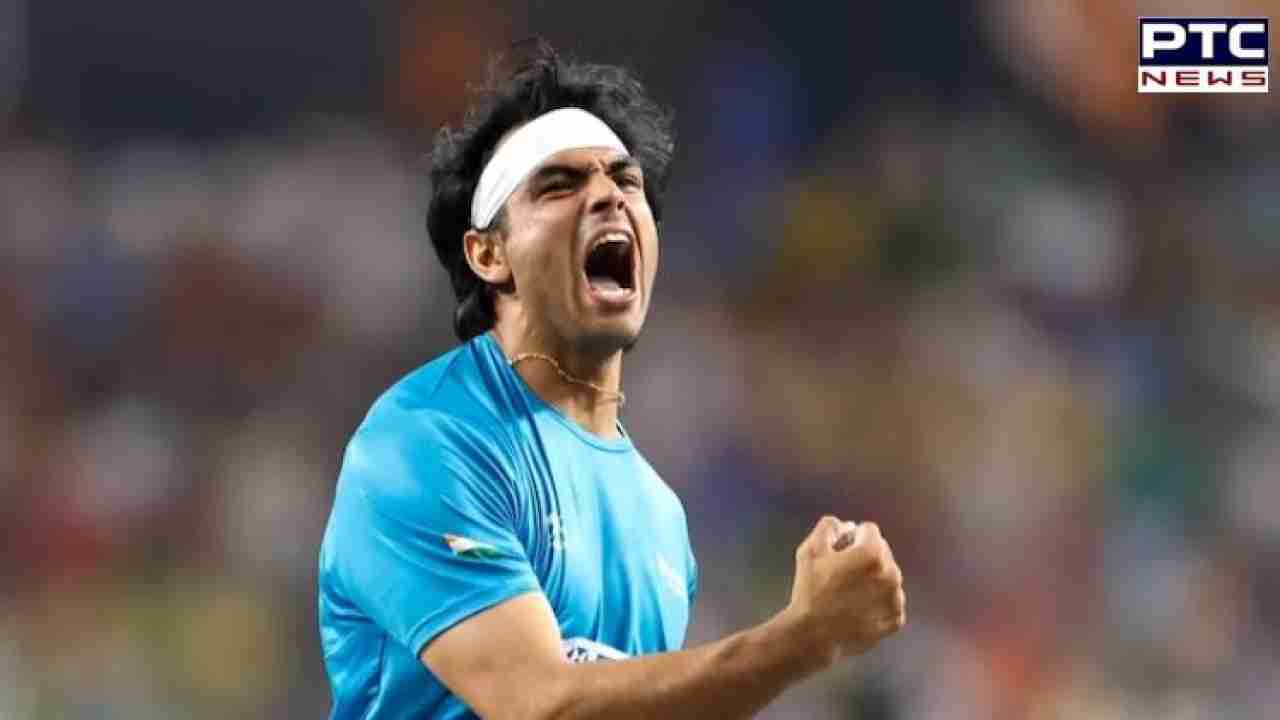 Prior to clinching a historic gold at the World Championships in Budapest with a throw of 88.17m, he emerged victorious in the Diamond League Meetings in Doha (May 5) and Lausanne (June 30). During a pre-event press conference, Chopra mentioned experiencing some discomfort in his shoulder and back due to the strain of winning gold at the World Championships. He was not in peak physical condition during the event due to a groin injury sustained during training in May-June.
Chopra's performance in the competition saw him starting with a modest throw of 80.79m, placing him in second place. However, he faced setbacks with two fouls in the subsequent throws, dropping to fifth position midway through the competition while Julian Weber of Germany led. Chopra's fortunes changed with a 85.22m throw in his fourth attempt, elevating him to second place, with Vadlejch in the lead. Despite fouling his fifth throw, he achieved his best of the day, 85.71m, in his final attempt.
In the men's long jump event, Murali Sreeshankar secured the fifth position with a jump of 7.99m in the first round. Although Sreeshankar initially led the field after the opening round, he gradually slipped out of the top three and remained in fifth place. Despite his performance at the World Championships in Budapest, where he did not qualify for the finals, Sreeshankar aimed to improve his standing. The gold in the men's long jump was secured by Miltiadis Tentoglou of Greece, the Olympic and world champion, with a final jump of 8.20m in the sixth round.
Also Read: G20 Summit: US Treasury Secretary Yellen's visit to India forges multilateral collaboration
- ANI