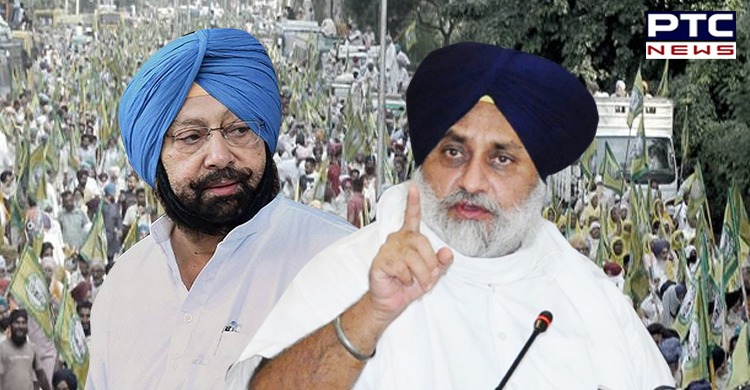 Shiromani Akali Dal President Sardar Sukhbir Singh Badal today asked the Punjab CM Captain Amarinder Singh "to stop his dangerous efforts to sabotage the farmers' agitation by linking it with threats to national security".
Also Read | PPCC General Secretary Randhir Singh Dhira quits party
"Clearly the Indira Gandhi spirit is alive in Amarinder," said Mr Badal recalling how successive Congress Governments at the center had used "the same vilification tactics against peaceful Akalis, calling them separatists, terrorists and what not."

The Akali leader asked the Punjab CM to share with the people the specific grounds or intelligence on the basis of which he has suddenly woken up to the threat to national security and that too when the farmers battle of life and death has reached a crucial stage.
In a statement, Mr Badal said that Amarinder "is clearly dancing to someone else's tune to paint the farmers as national security risk. "His so called "warning" on national security comes immediately after his suspicious meeting with a powerful Union minister. Does he think the farmers and others in the country can't see through his conspiratorial role against them?" asked the Akali supreme.
Mr Badal said that instead of telling the government to address the farmers' genuine apprehensions and grievances, Amarinder has chosen to warn the poor farmers against continuing with their peaceful, democratic agitation. " At the same time, he has tried to set the whole country against the farmers cause. This is clearly a part of centre's design to use him to weaken support for the farmers," said the Akali leader.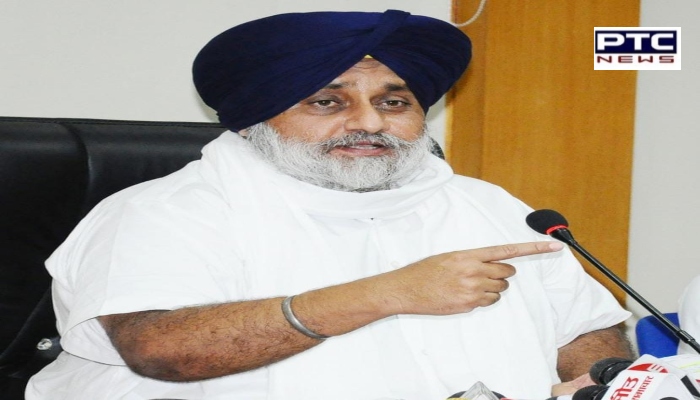 Mr Badal said that there is a pattern in Amarinder's anti farmer and anti Punjab role. Whenever something good for Punjabis in general and the Sikhs in particular is about to happen, Amarinder "immediately gets restless and plays the national security card as an excuse to try to sabotage it. He had done exactly the same thing to sabotage Sri Kartarpur Sahib corridor. Fortunately, the great Guru Sahiban did not allow his conspiracies to succeed. Even here, he is running against the Guru Sahiban's message in favour of the poor and the oppressed farmers."
"The CM is backing the oppressor, misusing the national security card to vilify and weaken the farmers' movement. This is the traitorous role for which Amarinder wants the history to remember him," said Mr Badal.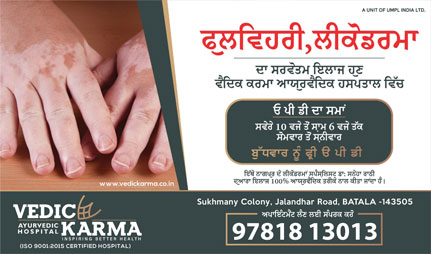 The SAD president said that the poor farmers had been protesting in Punjab for months before they took their battle to Delhi. In all these months, not even flower vase was broken by farmers nor a single incident indicating threat to security.
On the contrary, said Mr Badal, the farmers have been setting noble and glorious examples as they have braved vicious police assaults against them with commendable restraint and magnanimity, even serving Langar to their oppressors in the true Bhai Kanahya ji tradition. But Amarinder has no qualms of conscience in describing these noble and peaceful farmers as security threats to the nation.
-PTC News