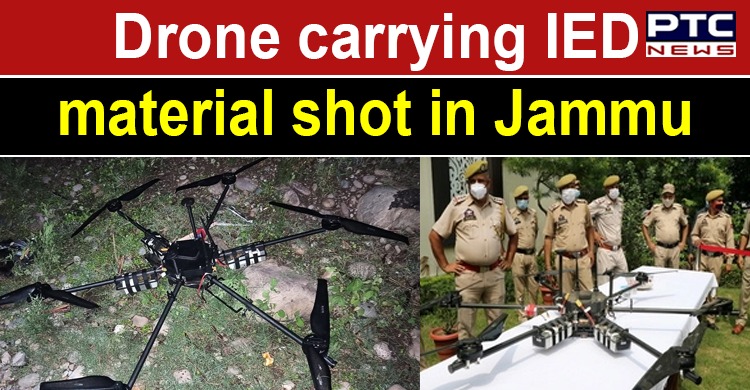 Terror attack foiled in Akhnoor: Jammu and Kashmir Police on Friday claimed to have achieved major success by foiling a terror plot executed by Pakistan's Jaish-e-Mohammad (JeM) terror outfit. The police shot down a drone carrying improvised explosive device (IED) material weighing 5 kg in the border belt of Jammu district, officials said on Friday.

Addressing the media, Additional Director General of Police (ADGP) Mukesh Singh said the police shot down a hexacopter carrying a payload of 5 kg IED material in the Akhnoor area of Jammu region - the threads of which were the same as that of the ones used for dropping payloads at the Air Force Station, Jammu.
Also Read | Porn Film Case: Police raids Raj Kundra's house, recovers server, 70 porn videos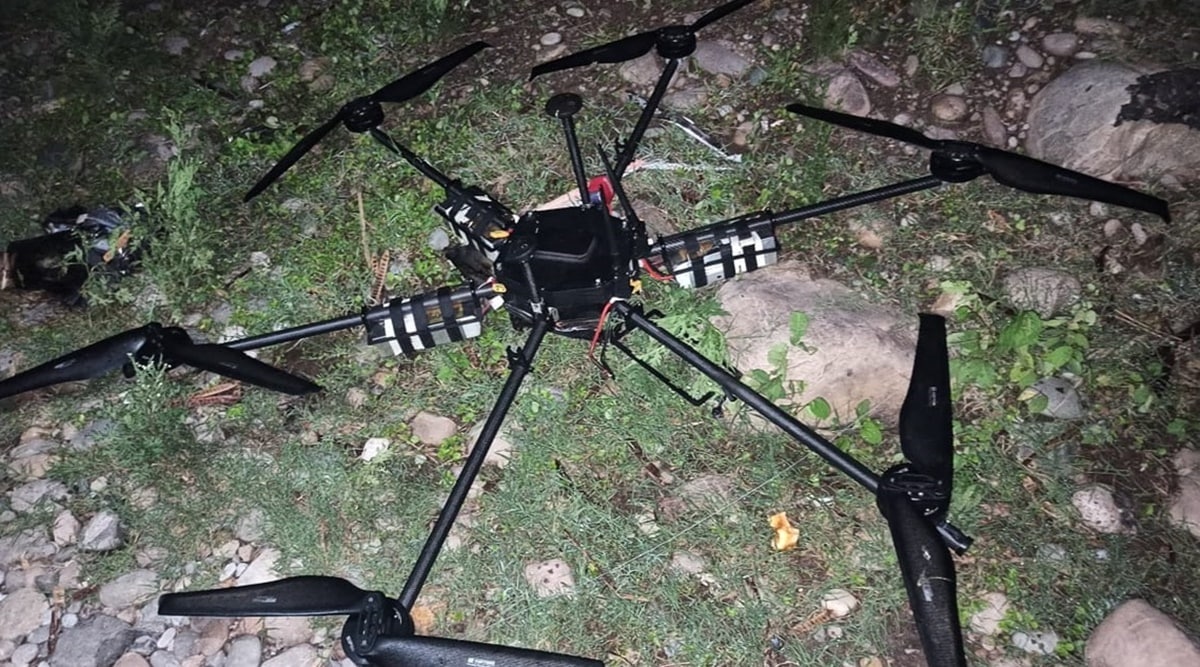 The ADGP Singh said, "The police had received a specific input that the JeM was planning to drop a payload through a drone near Akhnoor. Following a tip-off, the police acted swiftly and a team was rushed to the area. Around 1 am, the team noticed the activity of a flying object and kept a close watch on it."
Also Read | Moga Bus Accident: 3 Congress workers killed on way to Navjot Singh Sidhu's elevation ceremony
"When it was about to drop the payload, the police teams shot it down and it was found that approximately five kg of IED was fitted with the six-winged hexacopter," said the ADGP.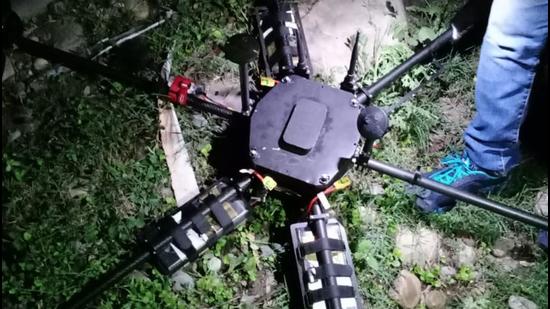 "The drone payload (IED) was ready to use and could be triggered once its wires were connected," he said.
On being asked whether there is any link between today's recovery of the drone and the recent attack on the Air Force Station, Jammu, the ADGP said the threads or the strings recovered in today's drone were the same as those used to drop the payloads at the AFS.
- PTC News