Bengaluru Traffic Woes: Bengaluru, known for its notorious traffic, witnessed a viral moment when a video surfaced on Instagram showing a bus driver calmly enjoying his lunch amidst the chaotic traffic. The video captures the daily struggle faced by drivers navigating through the city's bustling streets and enduring long waits.
It has sparked a flurry of reactions from netizens, who resonated with the shared experiences and challenges of Bengaluru's traffic congestion.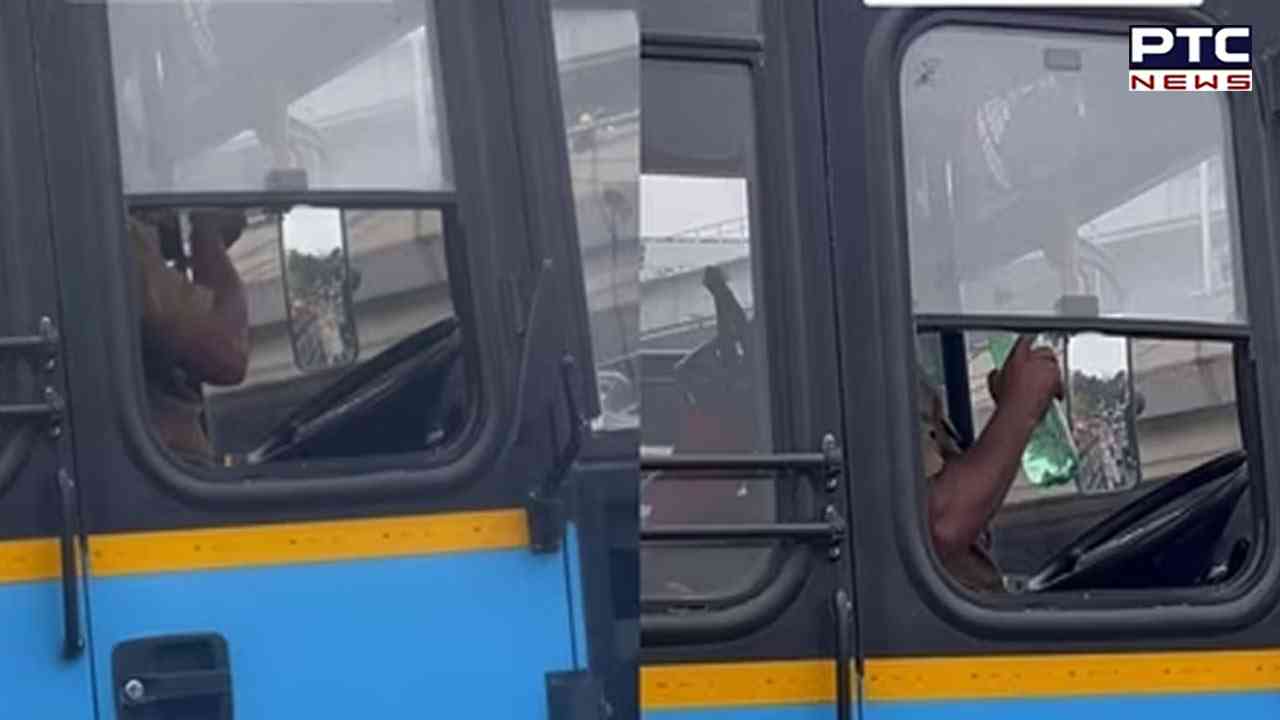 Entrepreneur Sai Chand Bayyavarapu, based in Bengaluru, shared the video on Instagram, labeling it as a "peak traffic moment in Bengaluru." The footage depicts a bus driver at Silk Board Junction, relishing his entire lunch while patiently waiting for the traffic to clear. Contrary to just taking a quick bite, the driver leisurely finishes his meal and even drinks water, indicating a satisfying lunch break.
Since its upload on May 2, the video has gone viral, accumulating over 1.7 million views and counting. Viewers took to the comments section to share their thoughts on the video. One Instagram user expressed sadness, noting that the driver couldn't even have a peaceful meal due to the relentless traffic. Another commented on the driver's exceptional time management skills, stating that he understands it better than anyone else.
A third individual humorously remarked, "I saw people finishing movies" in the same traffic jam. Some even shared their own experiences, with one person admitting to sleeping while commuting to work and another suggesting that the driver could take a power nap as well. Adding a touch of humor, a sixth comment suggested that the traffic jam might have been caused by the bus itself.
This video serves as yet another testament to the challenges faced by Bengaluru residents on a daily basis. It highlights the need for improved traffic management and infrastructure in order to alleviate the congestion that plagues the city.
Also Read: Chilling Innovation: The Sweet Story Behind Ice Cream's Creation
- With inputs from agencies