Bengaluru Woman's Romantic Gesture: In a grand display of love, a woman from Bengaluru has garnered attention by tattooing her husband's name on her forehead. The heartwarming yet unusual act has captured the reactions of numerous internet users.
The viral video, uploaded on Instagram by King Maker Tattoo Studio, showcases the woman sitting in a chair as the tattoo artist carefully applies her husband's name, Satish, to her forehead. The initial preparation involves writing the name on a piece of paper and affixing it before finalizing the font size. Initially thrilled and excited about the gesture, the woman's expressions soon shift to discomfort as the tattooing process begins.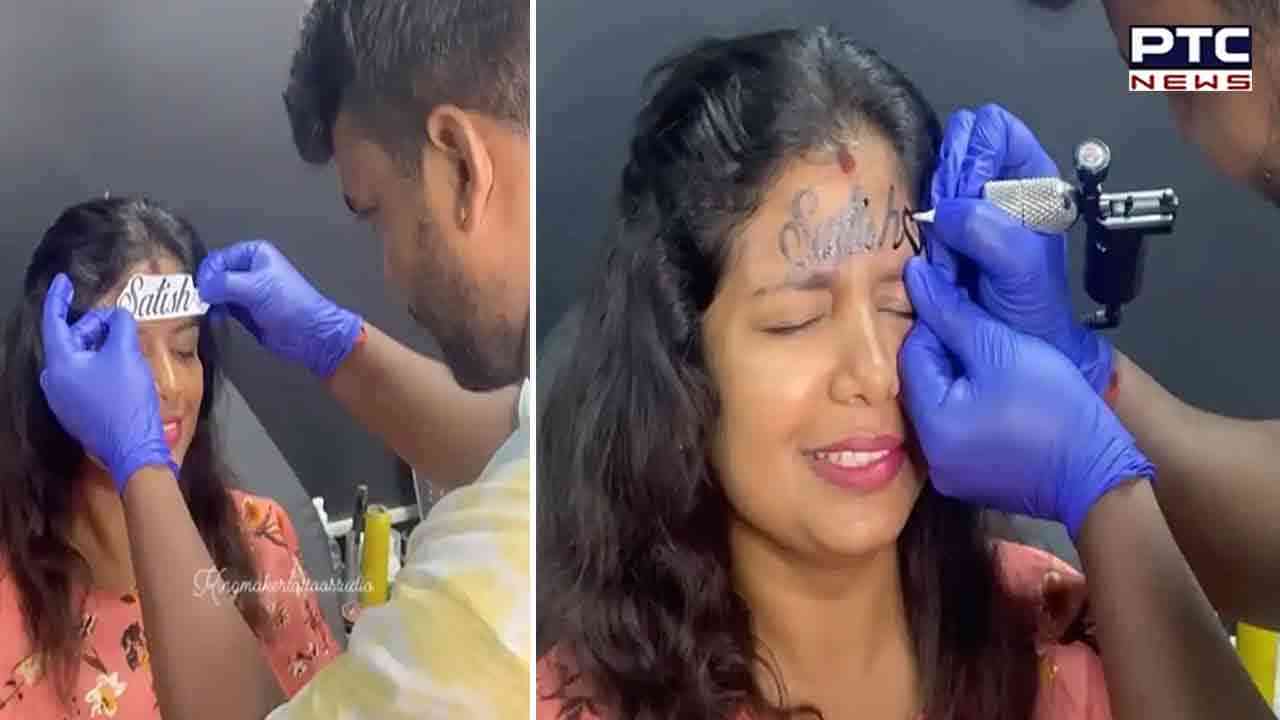 The video is captioned with "True Love."
Since its posting on March 18, the video has garnered over 2.6 lakh likes and 12.5 million views, sparking a range of reactions from viewers. Some users expressed disapproval, calling it an overreaction and questioning the need for such a display.
Others emphasized the importance of education and common sense, viewing the act as a reflection of misplaced priorities. Many commented on the true essence of love, stating that it should be demonstrated through care, respect, support, and understanding, rather than extreme gestures.
While the woman's tattooed declaration of love may have drawn mixed responses, it serves as a reminder of the varied ways people express their affection and the impact it has on those around them.
- With inputs from agencies