Chandigarh, March 21: 'Waris Punjab De' chief Amritpal Singh, much wanted by Punjab Police, has been on the run since four days now. Punjab IG Sukhchain Singh Gill held a press conference on Tuesday to share the latest updates on the case, where Amritpal Singh managed to flee amid massive crackdown.
Punjab IG Gill in the press conference said that Amritpal hid in a gurdwara in Nangal Ambian village. He then changed his traditional attire to shirt and trousers and also switched his turban before fleeing away on a bike.
At the press conference, Gill further said and released Amritpal's photos in different attire and form.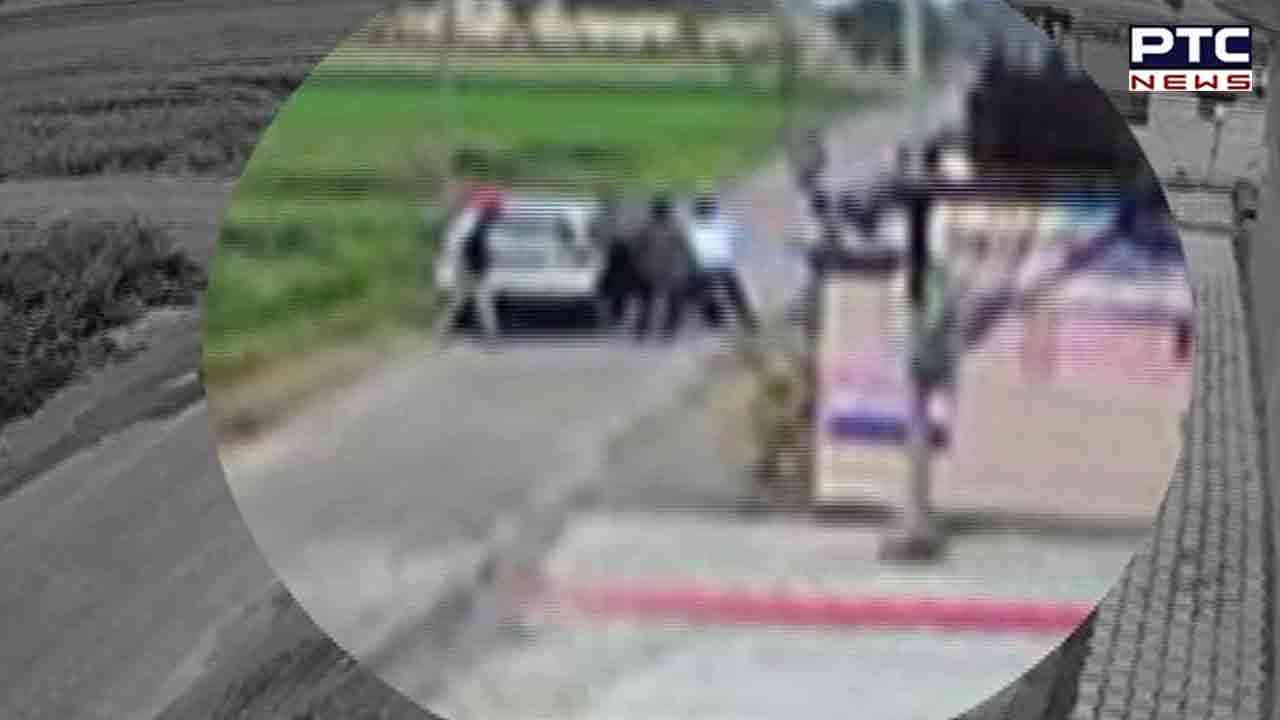 Also Read: 'Operation Amritpal': Punjab Govt imposes NSA on 'Waris Punjab De' chief Amritpal Singh
Earlier, according to the CCTV footages, Amritpal was seen feeling in a Mercedes SUV. The security footage was recovered from a toll plaza in Jalandhar where it shows Amripal Singh was in a Brezza. As per to the sources 'Waris Pujab De' chief changed the cars and also his clothes in the Brezza.
IG Gill also informed that so far 154 arrests have been made.
Amritpal's associates—Gurdeep Singh, Harpreet Singh, Gurbhej Singh, Manpreet — have been arrested. They also recovered walkie-talkie sets, swords and a .315 bore gun from them.
Punjab police has booked five people under NSA have been sent to Assam's Dibrugarh jail. Police has also imposed NSA on Amritpal, said IG.
- With inputs from agencies