Chandigarh, February 2: On Thursday, Punjab Chief Minister Bhagwant Mann made an announcement by saying the former hockey player, Paramjeet, who currently working as a labourer, will be given a job by his government. CM Mann said that Paramjeet would be given the post of a coach in the sports department.

CM Mann while interacting with mediapersons tweeted the video of the meeting with Paramjeet, 30, where he said he works as a 'palledar'. He works at Faridkot mandi, he works as a labour that includes loading and unloading of rice and wheat sacks from trucks.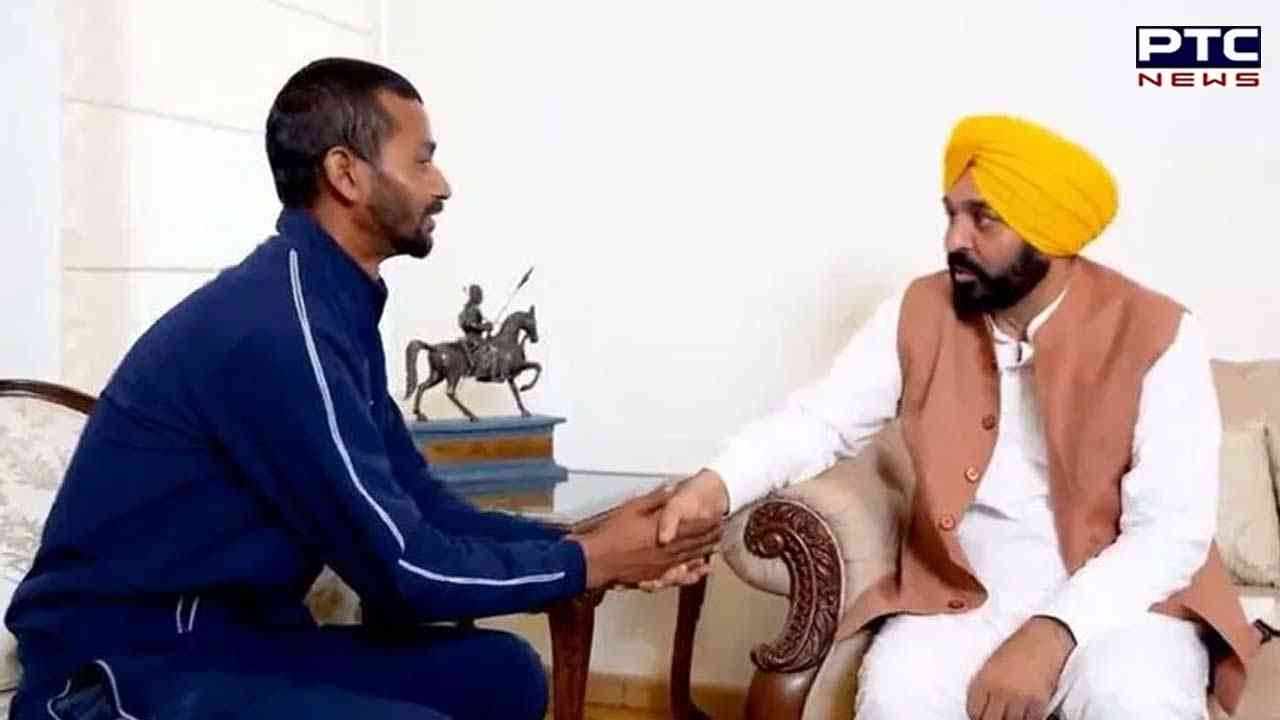 Also Read: Journalist Siddique Kappan walks out of Lucknow jail on bail
Chief Minister Mann said Paramjeet will be recruited as a hockey coach in the sports department and the soon formalities in this regard will be completed.
When asked to Paramjeet, if the previous government took a note of his plight, the ex-hockey player replied, "No, did not get any response". Mann said that it is our duty to respect the players of our state and nation.
Paramjeet further said that CM Mann that he wants to make his son a hockey player but it seems impossible looking at his financial condition. "You will get a good environment to work," Mann said while adding "we have to make Punjab and country No 1 in sports... Hockey is our traditional game and Punjab is known as hockey nursery".
Paramjeet said that he was earlier part of the Sports Authority of India (SAI) and the Punjab team and had also won medals in several hockey tournaments. But, few years ago, he suffered an injury in his left hand which kept him away from the game for a long time and affected his hockey career.
Because of his injury, he started working as a "palledar" a few years ago.
- With inputs from agencies