Chandigarh, March 24: On Friday morning, Chandigarh and parts of Punjab and nearby areas witnessed moderate rainfall, which brought down the temperature.
The Meteorological Department has issued orange and yellow alert in 21 districts of Haryana. The Meteorological Department predicted rain and hailstorm along with thunder and lightning. Apart from this, the MeT Department has also expressed the possibility of strong winds blowing at a speed of 40 to 50 km.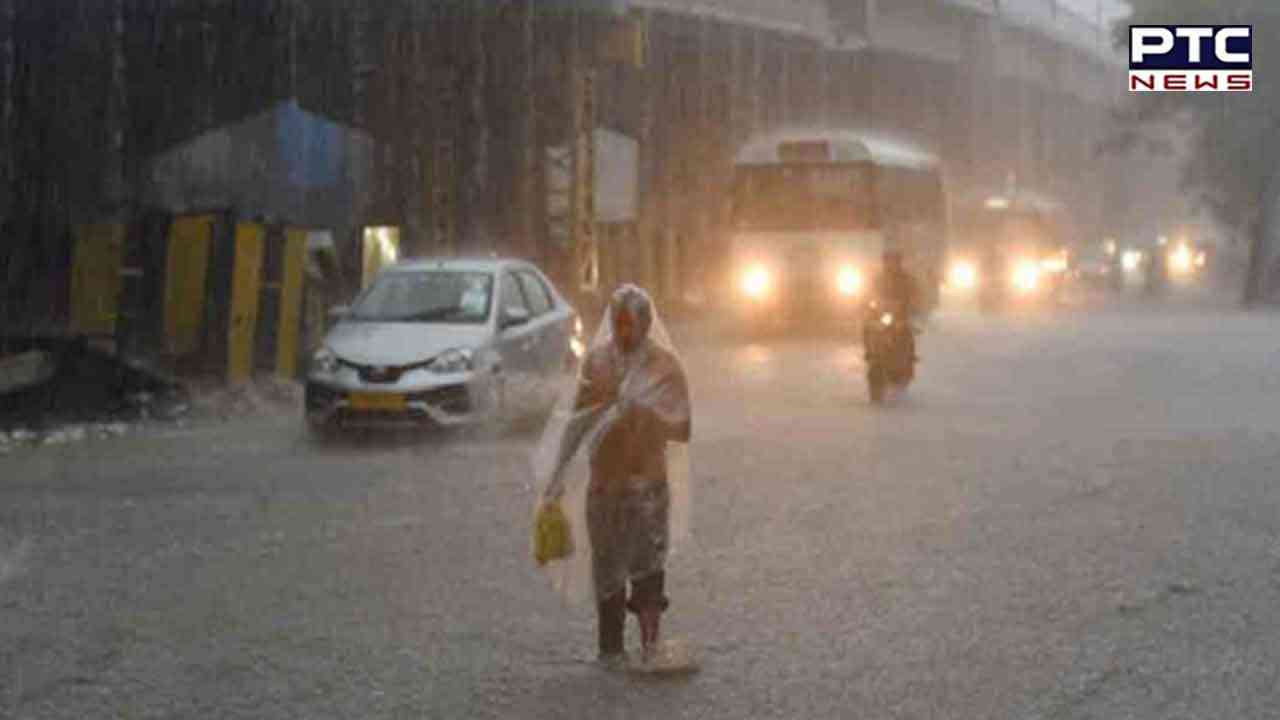 Also Read: Punjab: BSF seizes arms dropped by drone in Gurdaspur
According to information, the agricultural states Haryana and Punjab, about 3 per cent of the wheat crop has been destroyed due to rain and hailstorm. The India Meteriological Department (IMD), has alert the farmers over the irrigation of kharif crops. Due to the strong winds and heavy rains, there are strong chances the crop to flatten.
As per to the IMD forecast, thunderstorms with moderate intensity rain would occur over and adjoining areas of Kaithal, Narwana (Haryana).
The quality of food-grain is poor where the crop has flattened. This is also affecting the production. The team of Wheat Research Center Karnal has inspected the crop of these states, this information has been given in their report. According to him, the early crops have suffered more damage, while the late crops have suffered less damage. At present, the full assessment of the damage has not been done.
After the alert of the Meteorological Department, the farmers are once again seen in worry. Where the crops have been damaged due to the recent rains and hailstorm, once again the alert of rain, hailstorm and strong winds has increased their concern.
Also Read: Operation Amritpal: Waris Punjab De head spotted at Kurukshetra bus stand in another CCTV footage
- With inputs from agencies