PTC Web Desk: The world's tallest dog, Zeus, a Great Dane from the United States, has passed away at the age of three due to bone cancer, as confirmed by Guinness World Records (GWR).
Zeus, who stood at an impressive 1.046 meters (3 feet 5.18 inches) and resided in Bedford, Texas, achieved the record height in 2022. Sadly, he had to undergo the amputation of his front right leg to combat the cancer. Tragically, after the surgery, the dog was diagnosed with pneumonia and succumbed to the illness in the early hours of September 12.
Brittany Davis, the owner of Zeus and the holder of the Guinness World Records title for the tallest living male dog, expressed her profound sadness at his passing away of Zeus. She revealed that Zeus passed away with his head in her lap. She also expressed gratitude for the time they had together and the joy Zeus brought to their lives, adding that he would be deeply missed by their entire family.
Davis believes that Zeus is now in a better place, running freely and enjoying the finest treats in heaven. She shared that her dream of having a Great Dane came true when a colleague of her brother bred them and gifted her an eight-week-old puppy. Despite initial nerves about having such a large dog, it was love at first sight.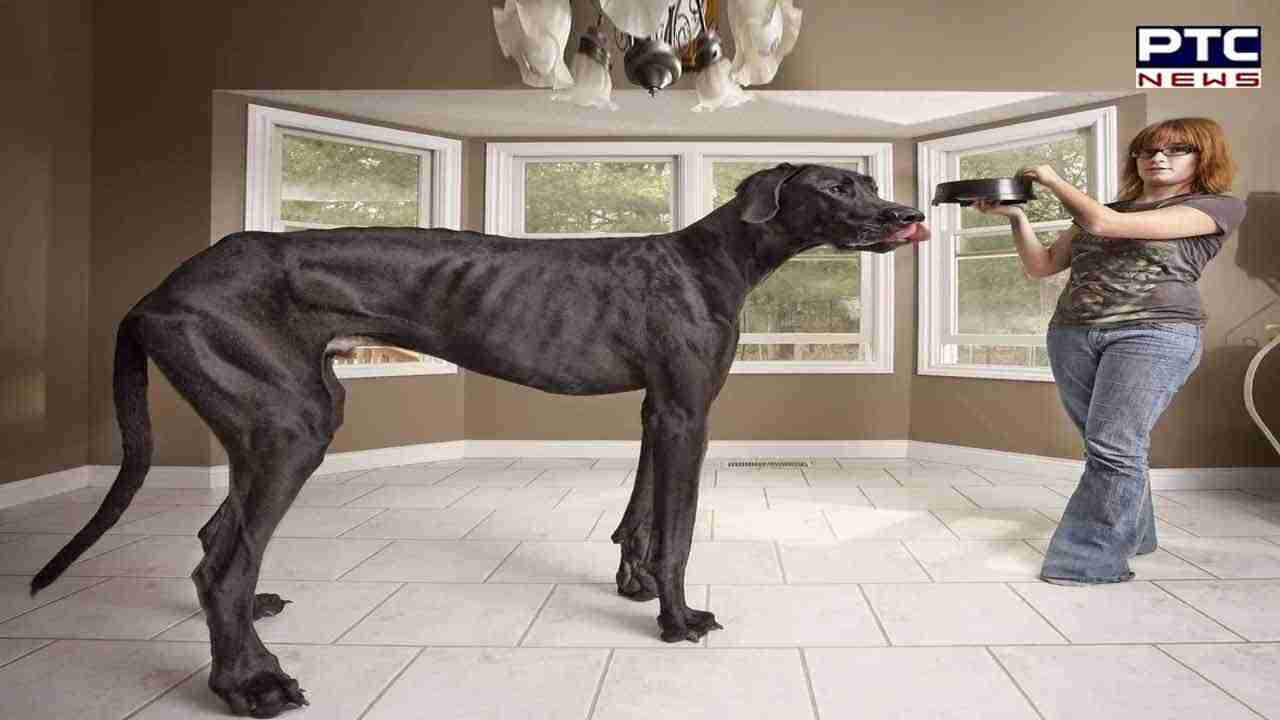 Describing Zeus, Davis said he had a relaxed approach to life and was both laid-back and strong-minded. He only did what he wanted to do. She remembered him as a truly special dog, characterised by gentleness, love, and a stubborn but always happy disposition when spending time with family and friends on his adventures around Dallas and Fort Worth.
Zeus would have celebrated his fourth birthday in November.
- With inputs from agencies