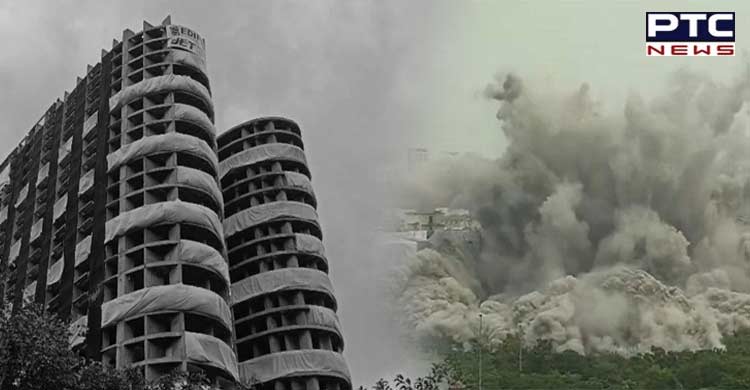 Noida (Uttar Pradesh), August 28: As the cloud of dust have engulfed the area after the demolition of the Supertech Twin Towers in Uttar Pradesh's Noida, a health expert advises residents to stay indoors, keep doors and windows closed, turn on air purifiers, and use N-95 masks when going outside their homes.

After the demolition, the wreckage of the demolished Supertech Twin Towers lay bare, accompanied by a cloud of dust. As a precaution, hospitals around Sector 93A have made plans to provide emergency medical care if the need arises.
Felix Hospital in Noida is also on high alert, with doctors, paramedics, and nurses ready for any emergency. The hospital is around 4 kilometres away from the demolition site.
Dr Rashmi Gupta, director of Felix hospital in Noida, said that the hospital is completely prepared for any type of emergency.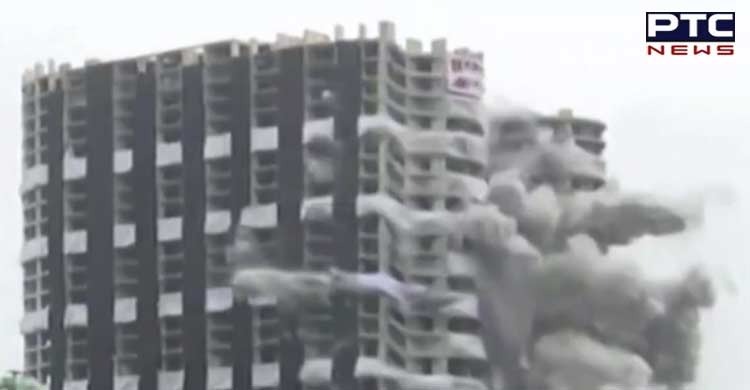 "We are fully prepared for any situation. A total of 50 beds are ready in the hospital for emergency patients. Some beds are in an emergency, some are in general wards and some are in ICU with all facilities because if someone suffers from a severe problem then we have ventilator and oxygen support ready for that too. We have separate areas for all kinds of patients," said Dr Rashmi Gupta.
Also Read | Pro-Khalistan slogans found on ex-CM Beant Singh's statue in Jalandhar
She also stated that they have about 7 to 8 ambulances on standby in case of an emergency.
"We have ambulances ready with basic life support and advanced life support system. Emergency Medical Technicians (EMTs), who provide all the emergency services, ambulance drivers have been given training and they all are ready for any situation," she continued.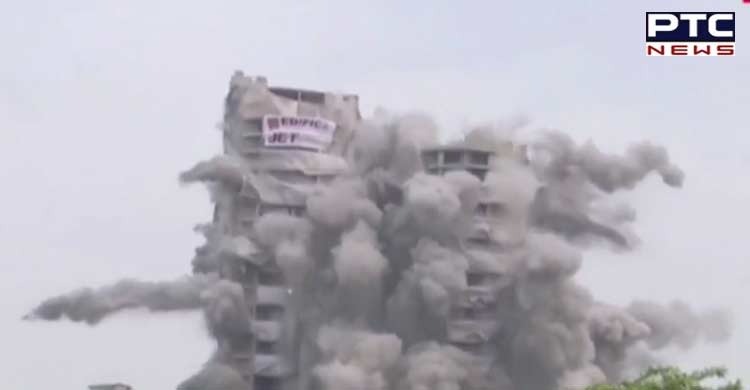 "I would like to suggest people in surrounding areas is to stay indoors, close doors and windows of houses, turn on air purifiers, wear N-95 mask if going out," the doctor added.
The Supertech twin towers in Noida came falling down in nearly nine seconds after the use of 3,700 kg explosives on Sunday, bringing an end to a nine-year-long legal battle.
Also Read | Mann Ki Baat: PM Modi seeks people's participation in efforts to eradicate malnutrition
-PTC News