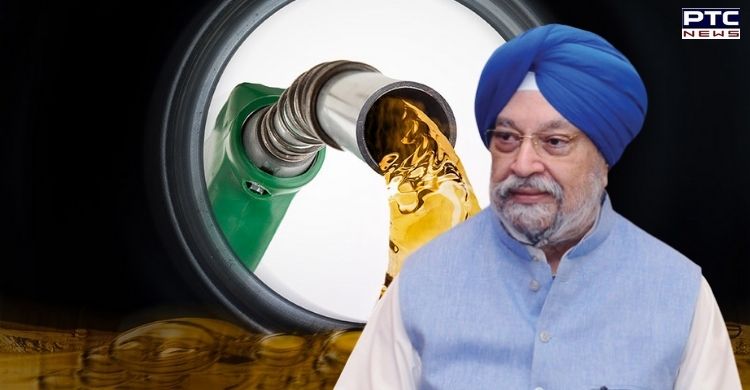 New Delhi, April 5: Union Minister for Petroleum and Natural Gas Hardeep Singh Puri defended the central government on Tuesday over the issue of fuel price hike, comparing the rates with that of other countries.

"Fuel prices hiked in India are 1/10th of prices hiked in other countries. Comparing gasoline (petrol) prices between April 2021 and March 2022, the prices in the United States of America (USA) have increased by 51 percent, Canada by 52 percent, Germany by 55 percent, the United Kingdom (UK) by 55 percent, France by 50 percent, Spain 58 percent but in India only 5 percent," said the Minister for Petroleum and Natural Gas in Lok Sabha on Tuesday.
Puri also noted that since the start of the Russia-Ukraine war, the price of natural gas has risen several times on the international market.
Notably, with the thirteenth revision in the fuel prices in fifteen days, petrol and diesel prices have hiked by 80 paise each on the day.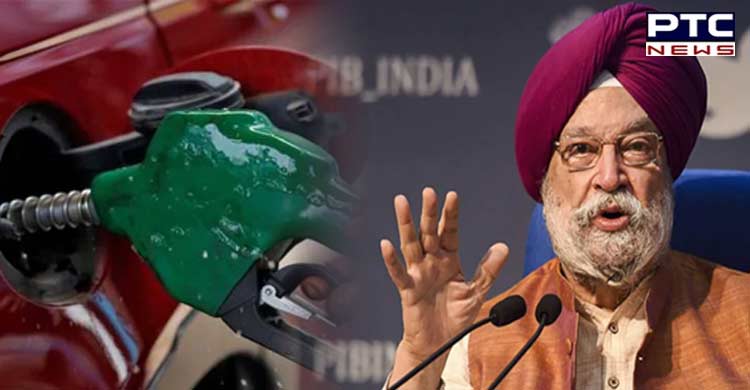 The total increase in fuel prices currently stands at Rs 9.20 per litre.
Also Read | CUET 2022: Registration to begin on April 6, exam likely in first week of July
In Delhi, Petrol and diesel now cost Rs 104.61 and Rs 95.87 per litre respectively; in Mumbai, petrol cost Rs 119.67 per litre after a hike of 84 paise and diesel at Rs 103.92, up by 85 paise.
In the Lok Sabha, Puri also denied the opposition's allegation that the Indian mission's advisory to students before the start of the actual war was unclear and ambiguous.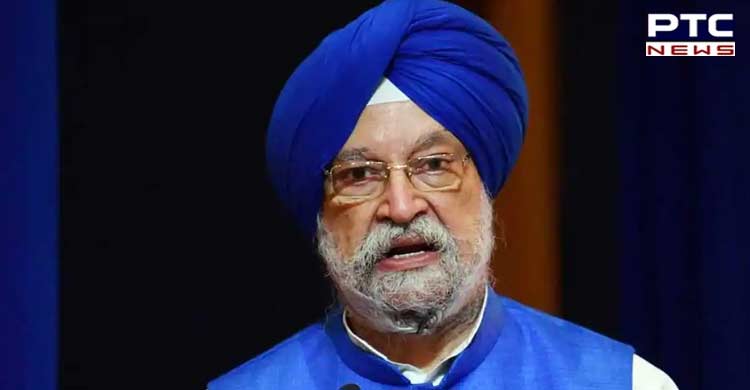 He claimed that the notice was extremely clear, advising Indian students to leave the country and that around 4,000 students did so before the outbreak of the Russia-Ukraine war.
Many students chose to stay, he added, likely on the advice of Ukrainian educational institutions that things will return to normal or out of fear of missing a year if they left.
Later, he added that 18,000 stranded students were brought home from several countries surrounding Ukraine as part of Operation Ganga.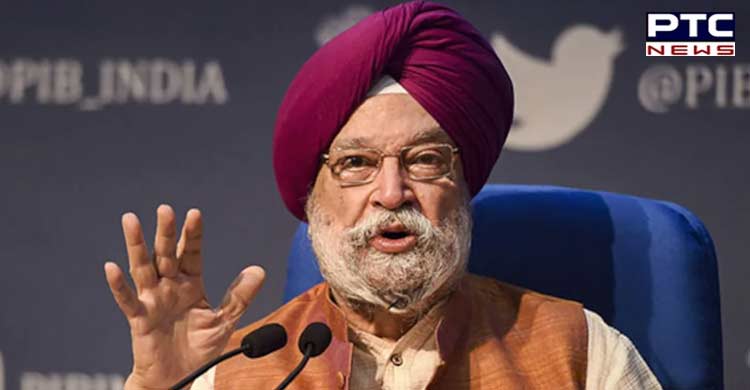 Before the actual war broke out between Russia and Ukraine, the Indian mission in the conflict-torn took preventive measures by asking students to register.
He claimed that Operation Ganga would be among the most successful evacuation operations ever carried out by any country, anywhere in the world.
Also Read | Increasing Russian energy imports not in India's interest: US
-PTC News