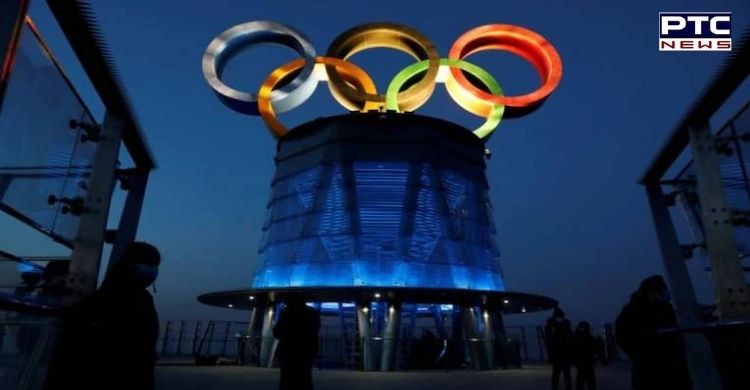 Washington: In a symbolic protest against China's "ongoing genocide and crimes against humanity in Xinjiang," the Joe Biden administration has decided not to send an official US delegation to the 2022 Winter Olympics in Beijing, said White House press secretary Jen Psaki on Monday.

US athletes will still participate in the Olympics, but the administration will not be sending government officials to the games. The same policy applies to the Paralympic Games to be held in Beijing, CNN reported.
Also Read | Ind vs NZ, 2nd Test: India records biggest-ever Test win by runs against New Zealand
According to CNN, the move marks an escalation of pressure by the US on China over allegations of forced labour and human rights abuses in China's western region of Xinjiang, particularly against the Uyghur population and other ethnic and religious minority groups.
Also Read | Ind vs NZ 2nd Test: Ajaz Patel becomes 3rd bowler to scalp all 10 wickets in Test innings
The US is looking to send a "clear message" that the human rights abuses in China mean there cannot be "business as usual," Psaki told media persons at a White House briefing.
President Joe Biden has said last month that he was weighing a diplomatic boycott as Democratic and Republican lawmakers, including House Speaker Nancy Pelosi, advocated for a protest of China's human rights abuses, CNN reported.
Psaki said the athletes that will make up Team USA have the administration's "full support," but the administration would not be "contributing to the fanfare of the games."
"US diplomatic or official representation would treat these games as business as usual in the face of the PRC's egregious human rights abuses and atrocities in Xinjiang, and we simply cannot do that," Psaki said.
The White House has informed its allies abroad of the US decision, Psaki said.
Reportedly, the 2022 Winter Olympics in Beijing was not a topic of conversation during the three-and-a-half-hour summit that Biden and Chinese President Xi Jinping held last month.
-PTC News