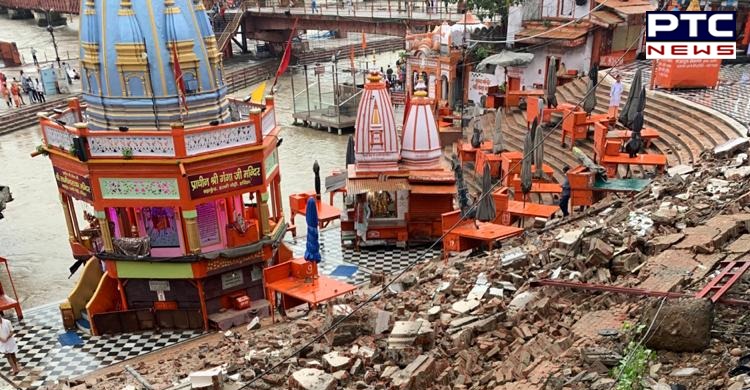 The heavy rains in Uttarakhand wreaked havoc as the wall along the Har Ki Pauri in Haridwar collapsed due to the lightning. The lightning destroyed the transformer in the area after which the power was disrupted as well.

Thankfully, no loss of life was reported as there no one was present in the area when the incident took place.

Meanwhile, the police administration and the officials of Shri Ganga Sabha started the work of removing the debris spread in the area by putting barricades around and stopping the devotees from going to Har ki Padi Brahmakund.
Earlier, two villages of Banga Pani, which is about 90 km from Pithoragarh were affected due to cloud burst. As per the report, two people were killed while more than 5 people were injured. 11 people are still missing.
Here are some photos from the spot:
Also Read | India reports 37,148 new coronavirus cases in last 24 hours
The heavy rains have been pouring in the state while more rain is predicted in the state. The Indian Meteorological Department has predicted the rains likely in isolated places in Uttarakhand. The rain comes at a time when the state is dealing with the havoc wreaked out of coronavirus pandemic.
-PTC News