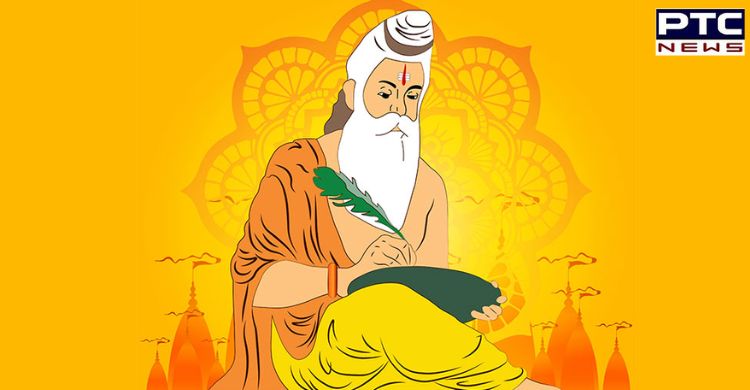 Valmiki Jayanti 2022: Valmiki Jayanti is observed every year on the day of the full moon in the month of Ashwin. The day commemorates the birth of Maharishi Valmiki.

He was the author of the epic Ramayana, as well as a great sage and poet known as Adi Kavi, or the first poet of the Sanskrit language.
This year, Valmiki Jayanti is being celebrated today, October 9.
Valmiki Jayanti 2022 | History
According to mythological legends, Maharishi Valmiki was born to Varuna and his wife Charshini, the 9th son of the eminent Maharishi Kashyap and Goddess Aditi.
As per legend, Maharishi Valmiki was a dacoit who went by the name Ratnakar. He later realised that he was on the wrong path and thus abandoned that road and adopted the path of religion.
Devarshi Narada advised him to recite Lord Ram's name. Valmiki thereafter became an ascetic after becoming absorbed in the name of Lord Ram. Lord Brahma was pleased with his penance and bestowed upon him a wealth of knowledge. Then, he wrote the Ramayana which is still read as a religious text in Hinduism.
Also Read | Rain causes waterlogging in several areas of Delhi, air quality improved
Valmiki Jayanti 2022 | Significance
This story of Maharishi Valmiki teaches that no matter what misdeeds a person committed before to ignorance if he commits himself at the right time and under the guidance of a guru, he will exalt himself and his family name in the world.
This day is observed in different parts of India by holding various religious events. The Uttar Pradesh government has planned a grand celebration this year. The Yogi Adityanath government will hold programmes that will include the continuous recitation of the Ramayana at all temples dedicated to Lord Ram and Lord Hanuman in Uttar Pradesh.
According to the Hindu calendar, the Valmiki Jayanti festival will be held this year on October 9, 2022. The Ashwin Purnima Tithi 2022 starts at 06:11 a.m. and finishes at 04:54 a.m.
Also Read | BJP's strategy: PM Modi likely to hold 40 rallies across 144 Lok Sabha seats lost in 2019 polls
-PTC News