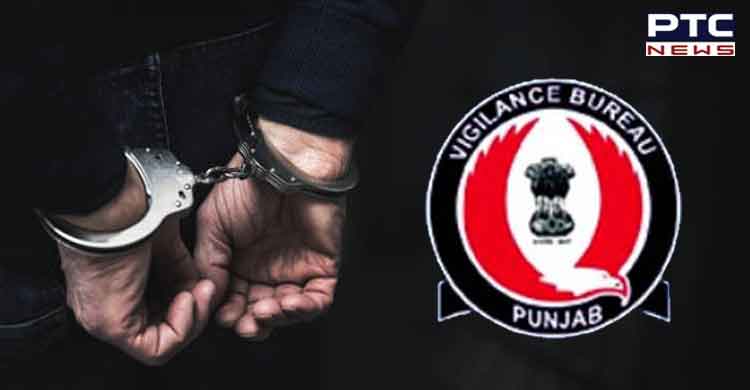 Mohali, June 2, 2022: District Forest Officer (DFO) Gurmanpreet Singh along with one contractor Lucky has been arrested by Vigilance Bureau Mohali. Davinder Sandhu was complainant in the case. DFO has been arrested on charges of corruption.

Also Read |Sidhu MooseWala's fans pay tribute by getting tattoos of late singer
Notably Devinder Sandhu, Senior Director WWICS group and son of Lt. Col BS Sandhu had conducted a sting operation on DFO Gurmanpreet Singh while giving him Rs. 2 lakh bribe and had recorded a video while making this payment.  Along with DFO, Conservator Vishal Chauhan was also exposed. Sandhu is owner of a farm house at village Masol district Mohali.
The matter came into light when a false FIR against a retired distinguished Indian army officer - Lt. Col BS Sandhu, Chairman & Managing Director, WWICS Group of Companies was registered by the Forest department regarding the development of Farms in village Masol, district Mohali.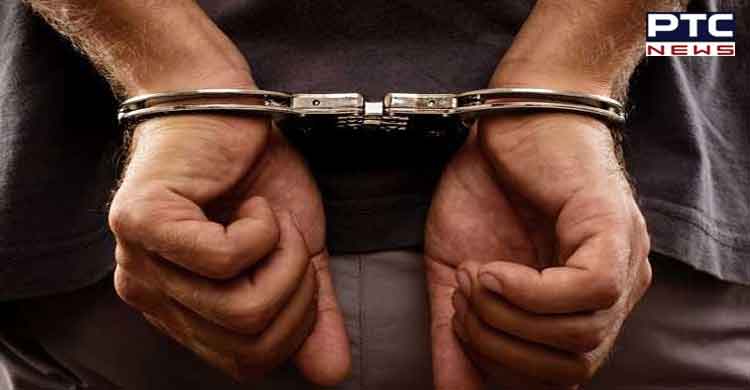 Devinder Sandhu, Senior Director WWICS group and son of Lt. Col BS Sandhu while exposing the extortion racket said that they have suffered a long battle with the Forest department up to the Supreme Court of India and have faced lots of harassment by these officials. They continue to harass us and others inspite of favourable orders from Hon'Ble Supreme Court and High Court.
"The district forest officer (DFO) of Mohali, Guramanpreet Singh, had approached me several times through various mediums and demanded money. After I resisted giving bribe, he got a false complaint filed from the Forest Range Officer, Ranjodh Singh, at Nayagaon Police Station on April 24, 2022 for violations of the Punjab Land Protection Act (PLPA). Subsequently he was informed to meet DFO Guramanpreet", Devinder Sandhu said.
He added, "During my meeting with DFO on April 30, 2022, I decided to take a video recorder to expose him for demanding bribes to settle the false case. Harmohinder Singh "Hummy", a Real Estate broker and a Contractor of Forest Department, arranged the meeting and told me that the DFO has demanded Rs 2 lakh bribe which was to be brought along during the meeting and was given to DFO Guramanpreet, video of which was shot."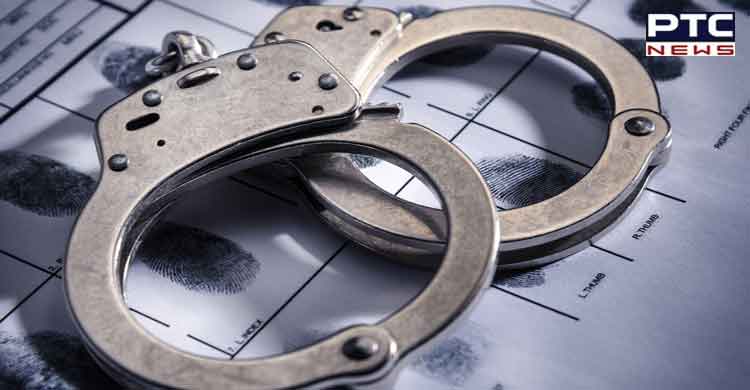 "Over the next few days, on the directions of Vishal Chauhan, Conservator of Forest, DFO Guramanpreet had also asked me to pay Rupees One Crore upfront to them for this farms project and thereafter Rs. 10 lakh on a monthly basis and also Rs.5 lakh for sale of each land parcel/farm."
Sandhu further explained that Guramanpreet threatened him that if he does not give this amount, then the department will take exemplary action against him and his father and will not let them proceed with this farm project at all. Since Sandhu did not agree to meet his demand for extorting money, thus a false FIR was registered on 9thof May against his father - Lt. Col BS Sandhu on the complaint pending with the PS Nayagaon.
Sandhu clarified that his land is agricultural land and he is not violating any of the restrictions of Section 4 of PLPA. "The Indian Forest Act has not notified the land and no other forest act is applicable and the revenue records of the village clearly show that the land is not recorded as forest and is agricultural land.. The Hon'ble Supreme Court has also directed that PLPA notification cannot make any land as forest land".
Concluding the press conference, Devinder Sandhu requested Punjab CM to take stern action and register cases against the Guramanpreet Singh (DFO Mohali) and Vishal Chauhan (Conservator of Forest) and get the matter investigated to find out the involvement of other senior officials who are part of the extortion.
Also Read |J-K: 3 soldiers injured in blast in Shopian
-PTC News