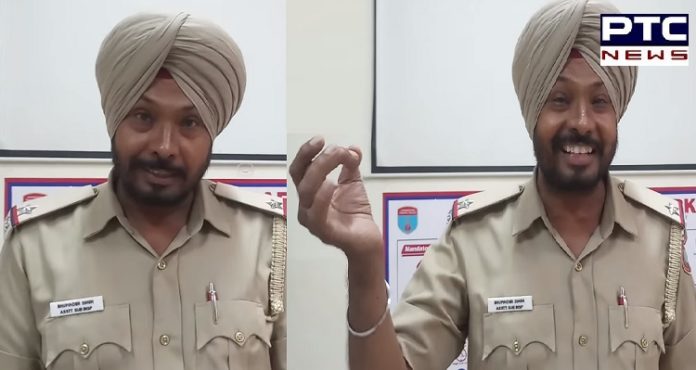 As new traffic rules have been slated in the Tricity, some of the people have started getting obeying the rules and regulations. However, there are still some of the people who are still on the same path. Therefore, ASI Bhupinder Singh of Chandigarh Police presents you the Punjabi song to make you aware of the hike in fine for violating the traffic rules. Chandigarh Police shared the song on their official facebook and twitter account.
The fines have witnessed a massive hike after the motor vehicle act of 2019 has been passed. Now, driving without a seat belt, it will now be fined Rs 1000 instead of Rs 300. For triple riding on a two-wheeler, it will cost Rs 1000 instead of Rs 100. Likewise, for driving without helmet it will attract the fine of Rs 1000 and suspension of license for three months, which used to be just Rs 200.
Punjab Police warning: "When you violate traffic rules, License ka Balidaan Dena Hoga"
In case of not giving the way to the ambulance, it will charge you Rs 10000, which used to be nil. Similarly, there are several penalties for violations of traffic rules. Meanwhile, the song is perfectly sung by ASI Bhupinder Singh, whose lyrics are perfectly matched with the current situation after the new traffic rules have been implemented.
-PTC News