London, February 4: It was reported on Saturday that sailors from Britain's Royal Navy have been taken to hospital after an issue with the drinking water from Britain's Royal Navy ship. They were taken to the hospital in south east England.

On Saturday, the Royal Navy confirmed by saying that its frigate HMS Portland has returned to Portsmouth Naval base. This was the precautionary measure taken and another ship has been brought in to cover any naval contingencies.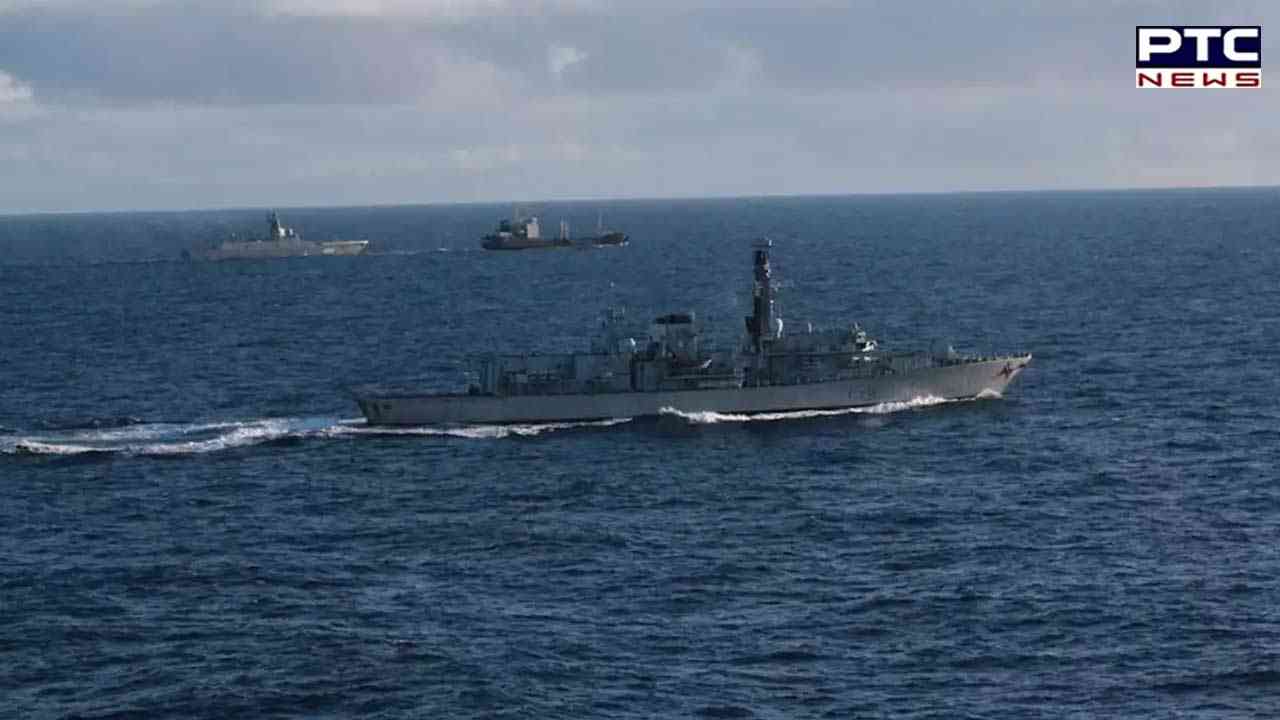 Also Read | Assam:

Bongaigaon police arrest 87 accused involved in child marriage
As per the United Kingdom media reports say that the incident is believed to be a human error involving the cleaning of the vessel's fresh water supply.
"We can confirm that HMS Portland has returned to HMNB Portsmouth as a precautionary measure, following an issue with one of the ship's fresh water systems," a spokesperson of Royal Navy said.
"The health and safety of our personnel is of the utmost importance and we are taking a number of measures to safeguard the ship's company whilst the issue is investigated. A small number of personnel were taken to hospital as a precaution and HMS Richmond has been stood up to cover any contingencies," the spokesperson said.
Recently, data received from a Navy source, where it said the poisoning of the water happened after the wrong chemicals were put into it. The mistake was quickly flagged by the individual involved, tey come forward with the issue and undoubtedly reduced the consequences. It is believed the cleaning system to the water supply could have flowed the wrong way.
"The individual made a mistake and informed their chain of command. It's really unfortunate, and their integrity should be acknowledged," the source said.
While investigation, Commanding Officer Ed Moss-Ward said, "Escorting warships in UK territorial waters and the adjacent sea areas is routine activity for the Royal Navy.
"By maintaining a visible and persistent presence, the Royal Navy ensures compliance with maritime law and deters malign activity to protect our nation's interests.
"Escorting the Russian task group alongside forces from our NATO allies has demonstrated the UK's commitment to the alliance and to maintaining maritime security."
Last year the warship spent much of its time patrolling waters close to the UK, with visits to Norway and Sweden, and operating with North Atlantic Treaty Organisation (NATO) allies on the alliance's submarine hunting exercise Dynamic Mongoose in the North Atlantic.
Also Read | Punjab

Govt to spend Rs 7.77 cr to improve sanitation system of Ludhiana
- With inputs from agencies