Cyclone devastates southern Brazil: At least 21 killed, hundreds displaced as fierce storm, cyclone and floods slammed southern Brazil and nearby cities. 
As per the media reports, the storm massively impacted around 60 cities hindering the normal life in southern Braszil.
Also Read: G20 Summit in Delhi: Delhi govt issues traffic restrictions to be imposed during Summit

The viral videos showing life out of gear in Brazil is going rounds on Internet. As the floodwaters recede, additional bodies are being discovered, according to authorities in the state of Rio Grande do Sul. 
According to media sources, hundreds of residents of Mucum, a town of 5,000, had to be rescued from their rooftops because 85% of the town was under water.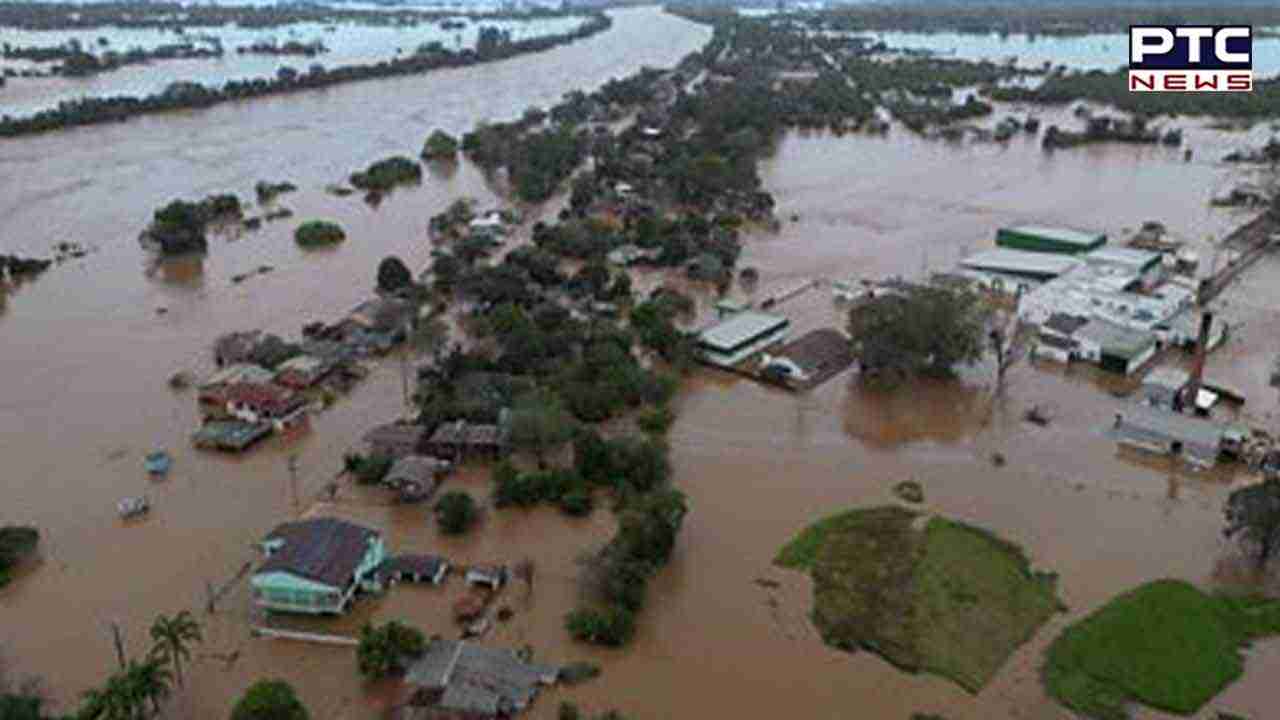 In less than 24 hours, more than 300 mm (11 inches) of rain fell on the state, causing floods and landslides. 
The most recent and massive hurricane which battered the sourthern Brazil, highlighting the dangers posed by storms that are becoming more frequent and intense as a result of climate change.
Earlier, in June a cyclone in southern Brazil forced thousands of residents to be displaced and killed 13 people. 
Meanwhile in February, at least 65 people were killed in flooding and landslides in Brazil's São Paulo state. 
Brazilian President Luiz Inacio Lula da Silva said in a social media post, "I would like to express my solidarity with the population of Rio Grande do Sul, which is experiencing the heavy rains that have already caused the death of at least four people." 
Also Read: Controversy erupts as G20 invitations address 'President of Bharat'; Opposition takes on BJP
 "The head of civil defence goes to the state to help remedy the problems caused by heavy rains. We will do everything to help the Gaucha population through this moment," the post added. 
- With inputs from agencies