Brazil plane crash: In a devastating incident that sent shockwaves through the Brazilian Amazon, a plane carrying 12 passengers and a crew of two crashed in the northern town of Barcelos, leaving 14 people dead. The governor of Amazonas state, Wilson Lima, conveyed this heart-wrenching news on social media platform X (formerly known as Twitter). The entire nation mourns the loss of these lives.
The ill-fated flight, a journey that was meant to connect travelers with the breathtaking beauty of the Amazon rainforest, ended in a tragic catastrophe. Reports from Brazilian media outlets indicate that there were no survivors of the crash, leaving a somber cloud hanging over the region. As of now, state officials have not provided further details about the circumstances surrounding the crash.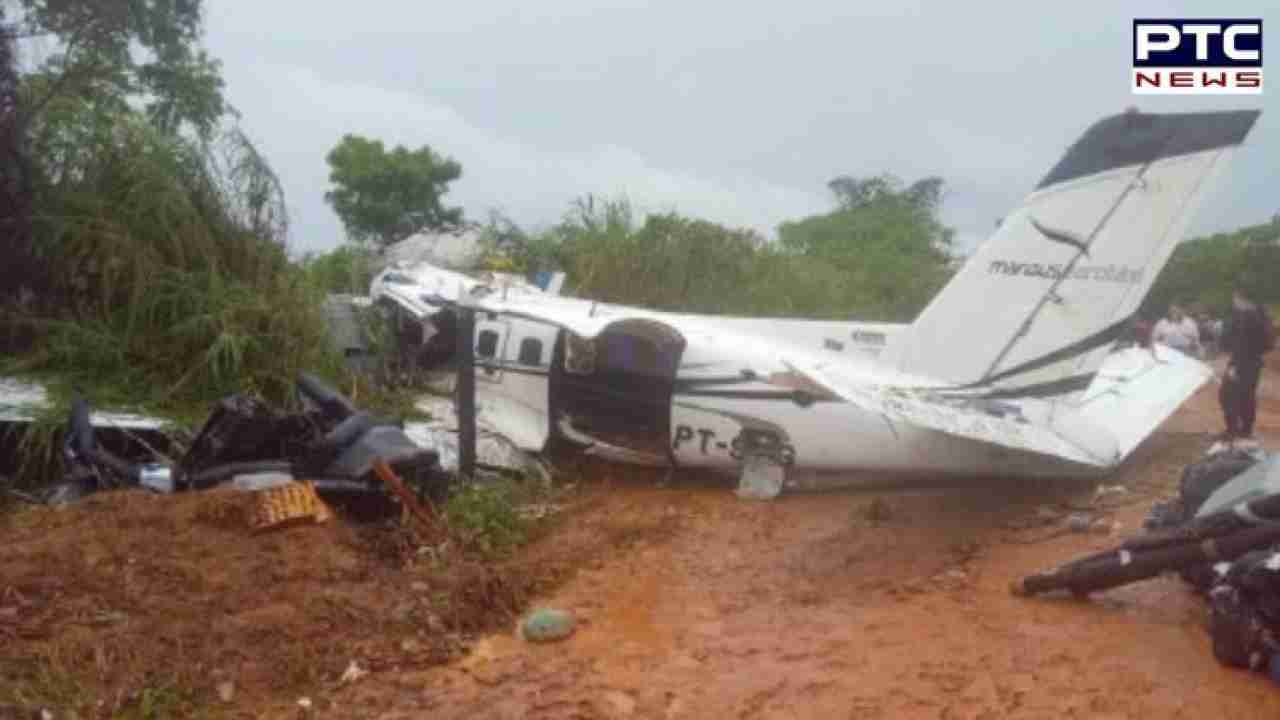 The aircraft involved in the incident was identified as an EMB-110, an 18-passenger twin-engine turboprop plane manufactured by the renowned Brazilian aircraft-maker Embraer. This particular flight was en route from Manaus, the capital of Amazonas state, to Barcelos, a journey that typically spans around 90 minutes. Barcelos, situated on the banks of the Rio Negro, an Amazon tributary, is a renowned tourist destination, drawing visitors from around the world to experience the wonders of the rainforest. The town is surrounded by an array of national parks and protected areas, making it a prime location for eco-tourism and nature enthusiasts.
Reports from news site G1 shed light on the type of aircraft and its manufacturer, highlighting the gravity of the tragedy. The loss of 14 lives has sent shockwaves throughout Brazil and beyond, underscoring the importance of safety and vigilance in aviation operations.
Further insights into the passengers revealed that they were Brazilians embarking on a journey to the Amazon region for sport fishing, as stated by Vinicius Almeida, the state security secretary. The allure of the Amazon's pristine waters and abundant wildlife has long captivated the hearts of adventure-seekers, making it a popular destination for those seeking an escape into nature.
As Brazil grapples with the aftermath of this tragic incident, it serves as a stark reminder of the inherent risks associated with air travel and the importance of stringent safety measures. The loss of 14 lives, including passengers and crew, will undoubtedly leave a lasting impact on the community of Barcelos and the entire Amazonas state. Our thoughts and prayers go out to the families and loved ones affected by this heartbreaking event as they navigate this difficult time of grief and mourning.
Also Read: 'Orphan is an orphan': SC asks Centre for ways to extend Covid-19 schemes to all orphaned children
- With inputs from agencies