Israel-Gaza war: The Israel Defense Forces (IDF) released surveillance footage indicating that two foreign hostages, a Nepalese and a Thai civilian, were brought to Gaza's largest hospital, Al-Shifa, on October 7. Israel escalated allegations of Hamas using Al-Shifa as a base, asserting that a captive soldier was executed at the site. The IDF video claimed that the hostages were kidnapped during a Hamas attack and transported to the hospital
The footage shows one hostage being carried on a hospital bed while the other walks, suggesting their captivity. Israel contends that the hospital is used by Hamas as a "terrorist infrastructure."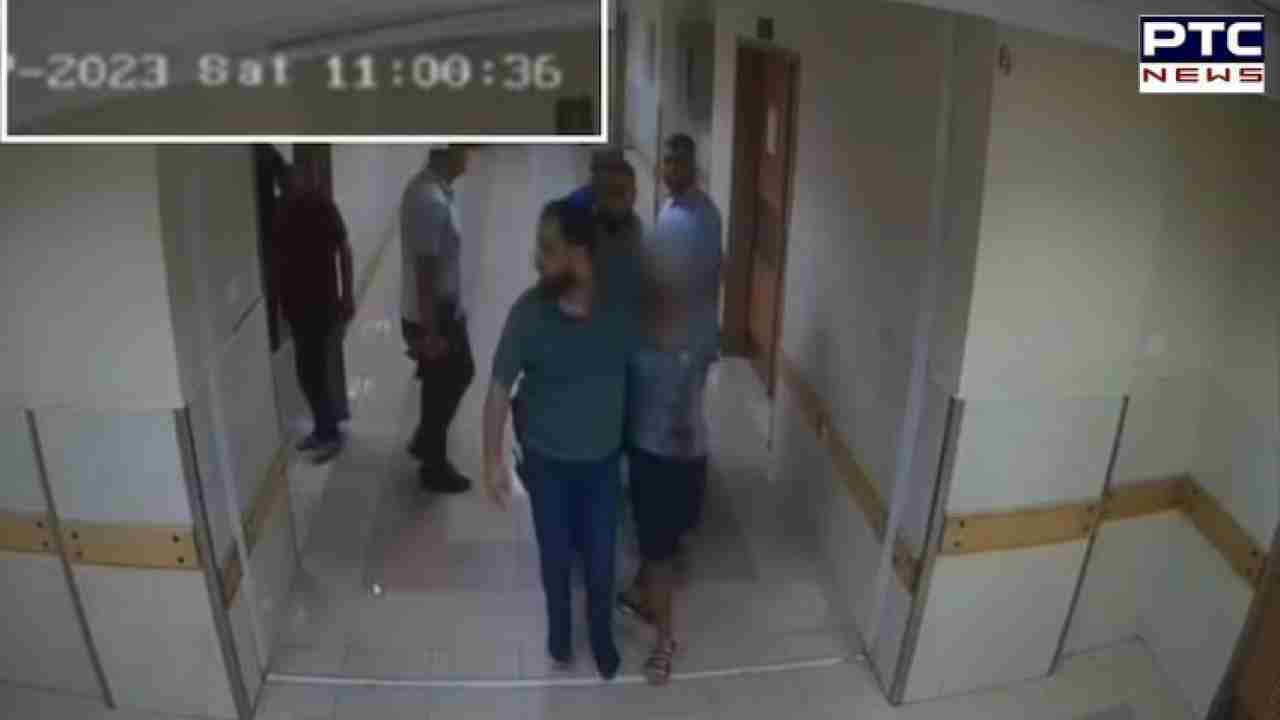 Additionally, Israel reported the discovery of a 55-meter-long tunnel, located 10 meters beneath the Al-Shifa hospital complex, during an intelligence-based operation. The IDF presented this finding as evidence of Hamas employing Gaza residents and hospital patients as "human shields."
In response, the World Health Organization (WHO) dispatched a team to Al-Shifa to evacuate 30 premature babies, transferring them to healthcare facilities in Egypt. However, over 250 patients with severe wounds and urgent conditions remained stranded in the hospital.
Hamas rejected Israel's assertion of a tunnel beneath Al-Shifa, dismissing it as a "pure lie." Mounir El Barsh, Gaza's health ministry director, stated that Israeli forces have been at the hospital for eight days without finding any evidence.
The IDF, in a separate operation, operated in the residences of senior Hamas officials, discovering nearly 35 tunnel openings, seven rocket launchers, and multiple weapons and ammunition depots. The IDF accused Hamas of embedding terrorist strongholds within civilian buildings in the Rimal neighborhood.
Israel also provided details on the death of Corporal Noa Marciano, claiming she was injured by an Israeli airstrike with "non-life-threatening" injuries. The IDF alleged that she was taken by Hamas terrorists inside Al-Shifa hospital, where she was murdered. Hamas countered, stating she died in an Israeli airstrike.
French President Emmanuel Macron emphasized the need for an immediate humanitarian truce leading to a ceasefire in conversations with Israeli Prime Minister Benjamin Netanyahu and Palestinian Authority President Mahmoud Abbas. Macron urged Netanyahu to distinguish terrorists from the population and called on Abbas to unequivocally condemn the October 7 attack by Hamas.
Netanyahu, citing Abbas's refusal to condemn the Hamas attack, reiterated concerns about entrusting the Palestinian Authority with ruling the Gaza Strip after the war.
- With inputs from agencies
Join Whatsapp Channel