Israel- Gaza conflict: In a heartfelt and emotional moment captured on video, Tunisian tennis sensation Ons Jabeur was visibly moved to tears as she expressed her solidarity with the suffering children of Gaza. She announced her commitment to donate a portion of her prize money to support Palestinians enduring the relentless aggression of the Israeli occupation. The ongoing Israeli bombardment of Gaza has resulted in the loss of thousands of innocent lives, with a significant number being women and children.
Jabeur, a world-ranked number seven player, made her heartfelt pledge following a triumphant victory over Marketa Vondrousova during the group stage of the 2023 WTA Finals. She shared her thoughts after the match, saying, "I am very happy with the win, but I haven't been happy lately, to be honest with you. The situation in the world doesn't make me happy."
Overcome with emotion, she broke down in tears, receiving a supportive applause from the crowd. She continued, "It's very tough seeing children, babies dying every day. It's heart-breaking. So, I've decided to donate part of my prize money to help the Palestinians. I cannot be happy with just this win, with what is happening. I'm sorry, it's supposed to be about tennis, but it's very frustrating looking at videos every day." She emphasized that her gesture was not political but driven by a sense of humanity, as she yearned for peace in the world.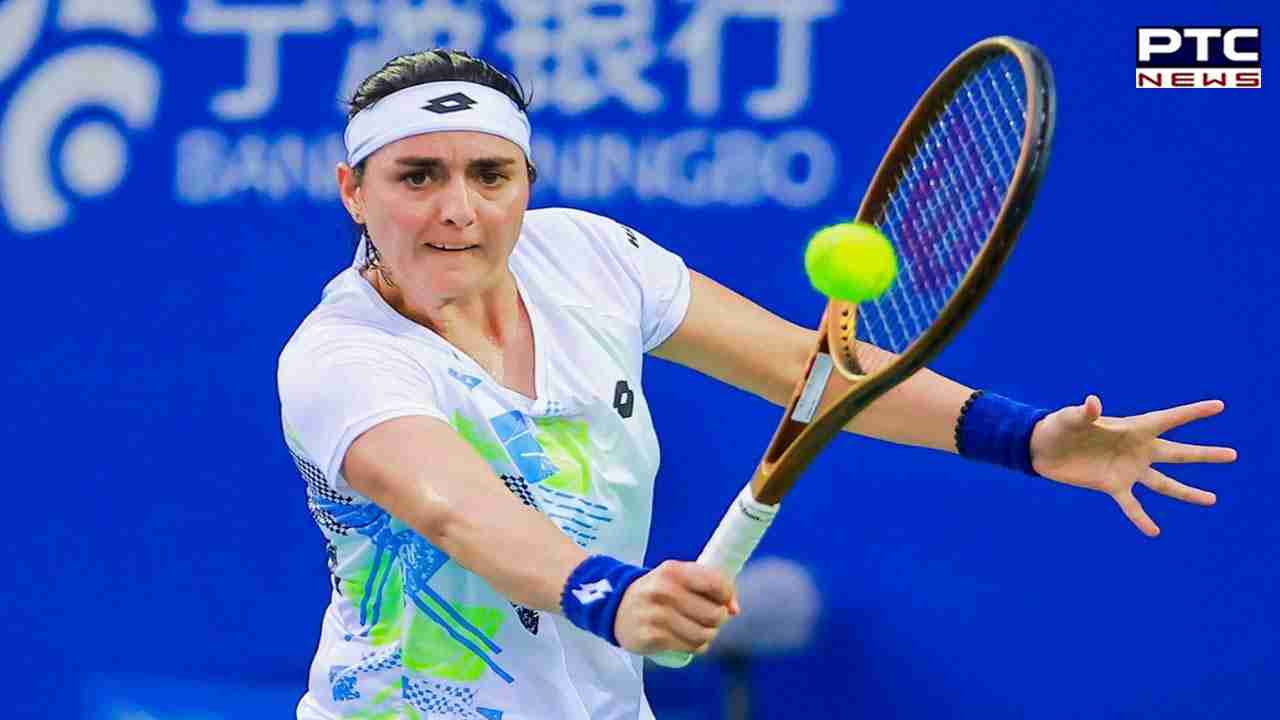 The video of Jabeur's impassioned speech quickly circulated on social media, earning her admiration for her courageous humanitarian stance in supporting the Palestinian cause.
In an earlier Instagram post, Jabeur had already voiced her solidarity with the Palestinians, calling for an end to the violence they have endured for 75 years. She expressed that the suffering of innocent civilians, regardless of their religion or origin, is beyond description, and her plea for peace resonated with many. Her post inevitably stirred controversy, leading Israel to demand that the International Tennis Federation and the Women's Tennis Association take action against the Tunisian champion for her support of the Palestinian people. Israel accused her of endorsing a "murderous terrorist organization."
On the contrary, the Tunisian Ministry of Youth and Sports unequivocally extended its support to its tennis champion. In a media statement, the ministry reaffirmed its unwavering backing for all Tunisian athletes who stand in solidarity with the Palestinian cause.
Ons Jabeur made history in June 2021 by becoming the first Arab woman to win a WTA tournament, securing victory over Russian Daria Kasatkina in the final of the Birmingham Classic. Her recent act of empathy and generosity towards the children of Gaza further solidifies her legacy as a remarkable athlete with a deep commitment to humanitarian causes.
- With inputs from agencies
Join Whatsapp Channel