Lucknow, May 31: Experts have expressed grave concerns about the persistent issue of tobacco consumption in India, emphasizing that even minors are becoming addicted to it. On the occasion of World No Tobacco Day (WNTD), experts shared alarming statistics, citing the Global Youth Tobacco Survey (GYTS) that revealed nearly one-fifth of students aged 13-15 years in India use tobacco products.
Shockingly, the survey disclosed that 38 per cent of cigarette users, 47 per cent of bidi users, and 52 per cent of smokeless tobacco users initiated their habit before the age of 10.
Addressing a press conference, Bhavna B Mukhopadhyay, Chief Executive of the Voluntary Health Association of India, emphasized the concerning trend among youth.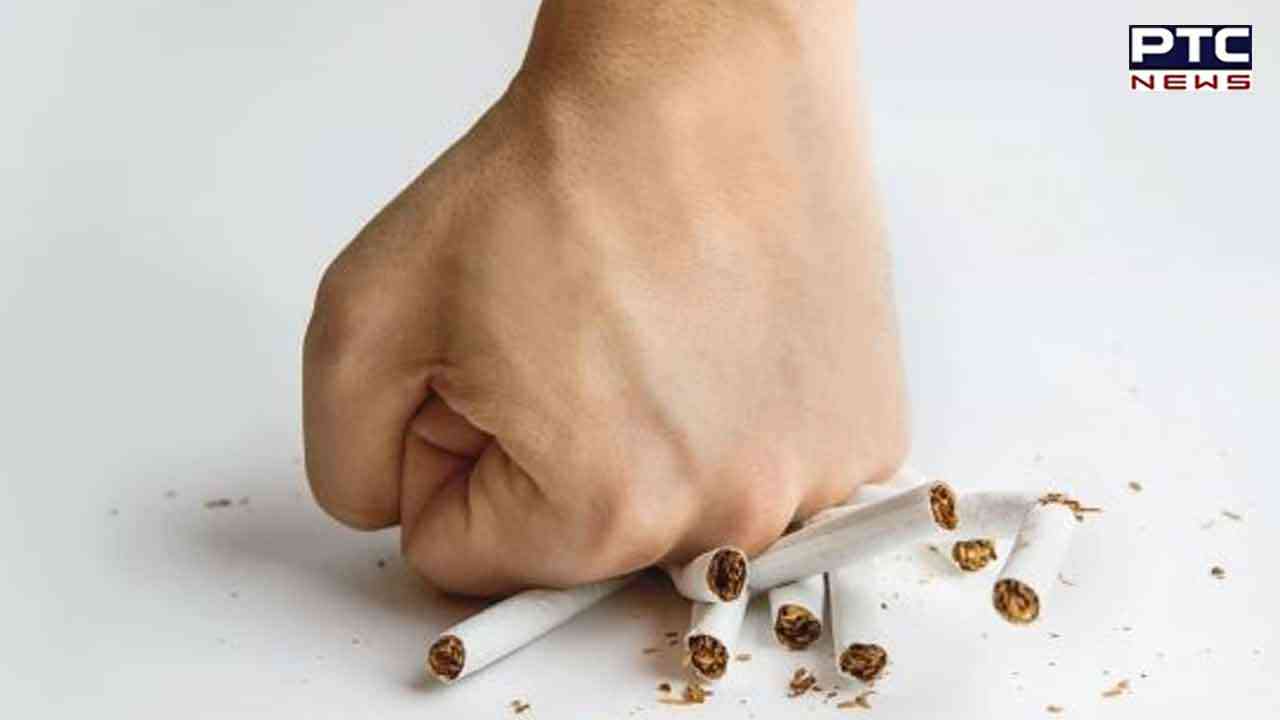 Also Read: IMD issues warning for travellers to Himachal Pradesh, Uttarakhand; deets inside
The Global Adult Tobacco Survey 2016-2017 reported that approximately 27 crore (270 million) people in India consume tobacco, leading to a staggering 12 lakh (1.2 million) deaths annually due to tobacco-related illnesses.
The average age of tobacco initiation in India is 18.7 years, with men starting at a younger age than women. Tobacco use is associated with 25 types of diseases and approximately 40 types of cancer, including mouth cancer, throat cancer, lung cancer, prostate cancer, stomach cancer, and brain tumors, highlighted Prof Surya Kant, Head of the Department of Respiratory Medicine at King George's Medical University.
Dr. Abhishek Shukla, Secretary General of the Association of International Doctors, stressed that tobacco smoke emits harmful gases and chemicals, with nicotine and tar being prominent substances. While 70 chemical substances have been identified as carcinogenic, consumers often disregard these facts.
Dr. Surya Kant further explained that smoking bidis, a type of traditional hand-rolled cigarette, is more harmful than smoking regular cigarettes due to the lower nicotine content. This leads to repeated nicotine cravings among bidi smokers. Additionally, men in India exhibit higher rates of smoking addiction compared to women.
Dr. Amita Shukla, Senior Gynecologist at SC Trivedi Memorial Trust Hospital, highlighted the detrimental effects of smoking on women's fertility, including increased risks of premature delivery if tobacco is consumed during pregnancy.
The impact of tobacco extends beyond direct smokers. When someone smokes a bidi or cigarette, 30 per cent of the smoke is inhaled by the smoker, while the remaining 70 per cent pollutes the surrounding environment, posing risks to secondhand smokers or those indirectly exposed to tobacco smoke, emphasized the medical experts.
These concerning findings underline the urgent need for comprehensive measures to address the tobacco epidemic in India and protect public health, particularly among the vulnerable youth population.
Also Read: Million-dollar smile: Dhoni family unseen pic after CSK win
- With inputs from agencies