Kharttoum, April 23: The Rapid Support Forces (RSF) in Sudan announced on Sunday that they had coordinated with American troops to evacuate the US embassy in the country, where fighting between the RSF and the army has been ongoing for more than a week. 
The paramilitary group stated that they would provide "all necessary means of protection" for the diplomats and their families, and ensure their safe return to their countries.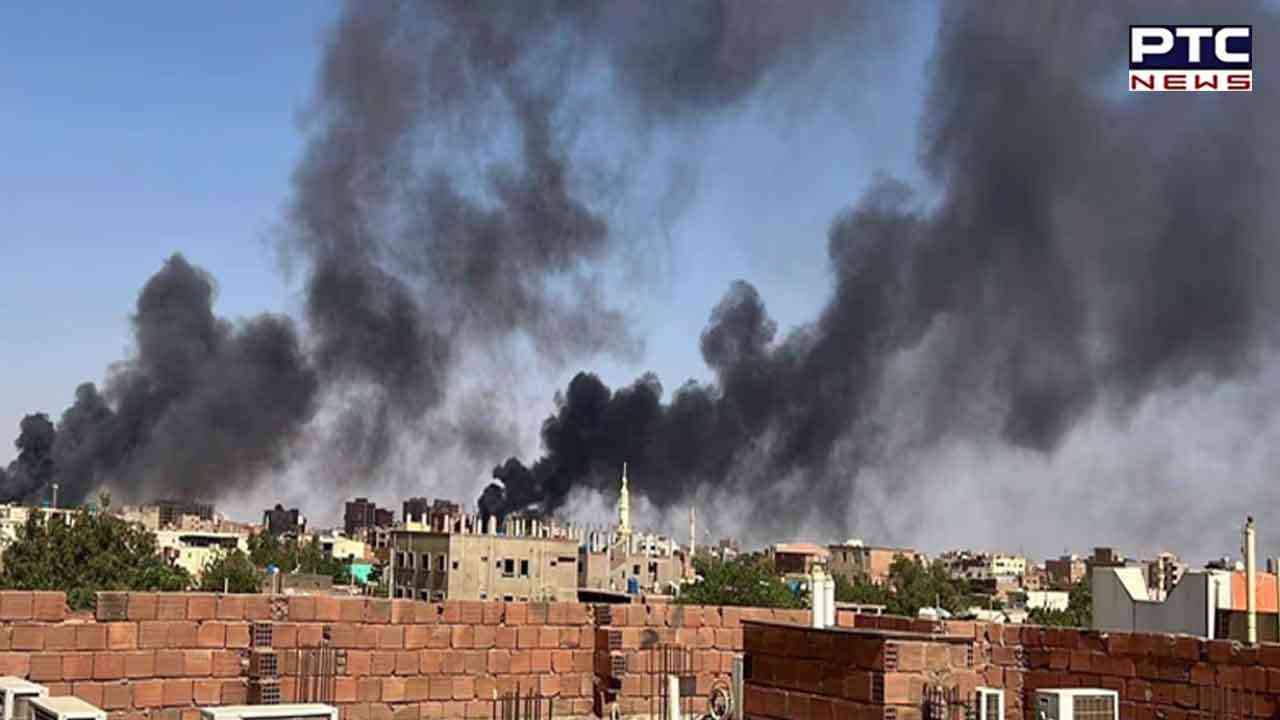 Also read: Indians stuck in Sudan: PM Modi chairs high-level meeting to review security
According to reports, more than 150 people from various nations have already been evacuated to Saudi Arabia, while other countries are preparing to evacuate thousands more of their citizens. Although Sudan's main airport remains closed, the RSF has said that they are ready to "partially" open "all airports" in Sudan for the purpose of evacuating foreign citizens.
Fighting between the two sides has left hundreds dead and thousands wounded, while survivors struggle with shortages of electricity and food. On Saturday, 91 citizens from Saudi Arabia, Kuwait, Qatar, the United Arab Emirates, Egypt, Tunisia, Pakistan, India, Bulgaria, Bangladesh, the Philippines, Canada and Burkina Faso were safely evacuated to Saudi Arabia through its naval forces.
The RSF and the army have each accused the other of violating previous ceasefires, while the army has claimed control of all airports except for Khartoum airport and one in Nyala. The conflict began in April 2021 between forces loyal to the army chief Abdel Fattah al-Burhan and those of his deputy, Mohamed Hamdan Daglo, who commands the RSF, and has been marked by fear, grief and hunger.
Also Read: Jaishankar discusses Sudan situation with UN chief, calls for 'diplomacy' for early ceasefire
Leaders from multiple countries have called on the army to facilitate and guarantee the safety of evacuations, with US, Britain, France and China all planning to airlift their nationals out of Khartoum using military planes. The World Health Organization (WHO) has reported 413 deaths and 3,551 injuries so far, though the actual death toll is believed to be higher.
South Korea and Japan have both deployed forces to nearby countries, and the European Union is considering a similar move. The World Food Programme has warned that the violence could plunge millions more into hunger in the already-impoverished country. The RSF and the army's dispute centred on the planned integration of the RSF into the regular army, which was a key condition of a deal to restore Sudan's democratic transition.
Also Read: Heatwave alert: 15,000 deaths in Europe in 2022 due to heat; temperatures soar further
- With inputs from agencies
Join Whatsapp Channel