Washington, May 19: The prolonged and frustrating wait for Green Cards faced by individuals from India, China, Mexico, and the Philippines is primarily attributed to the country-based quota system, which can only be changed by the US Congress, according to a senior official.
A Green Card, officially known as a Permanent Resident Card, is issued to immigrants as proof of their permission to reside permanently in the United States.
Douglas Rand, Senior Advisor to the Director of United States Citizenship and Immigration Services (USCIS), explained that Congress has set an annual limit of 226,000 for family-sponsored preference Green Cards worldwide, and 140,000 for employment-based Green Cards.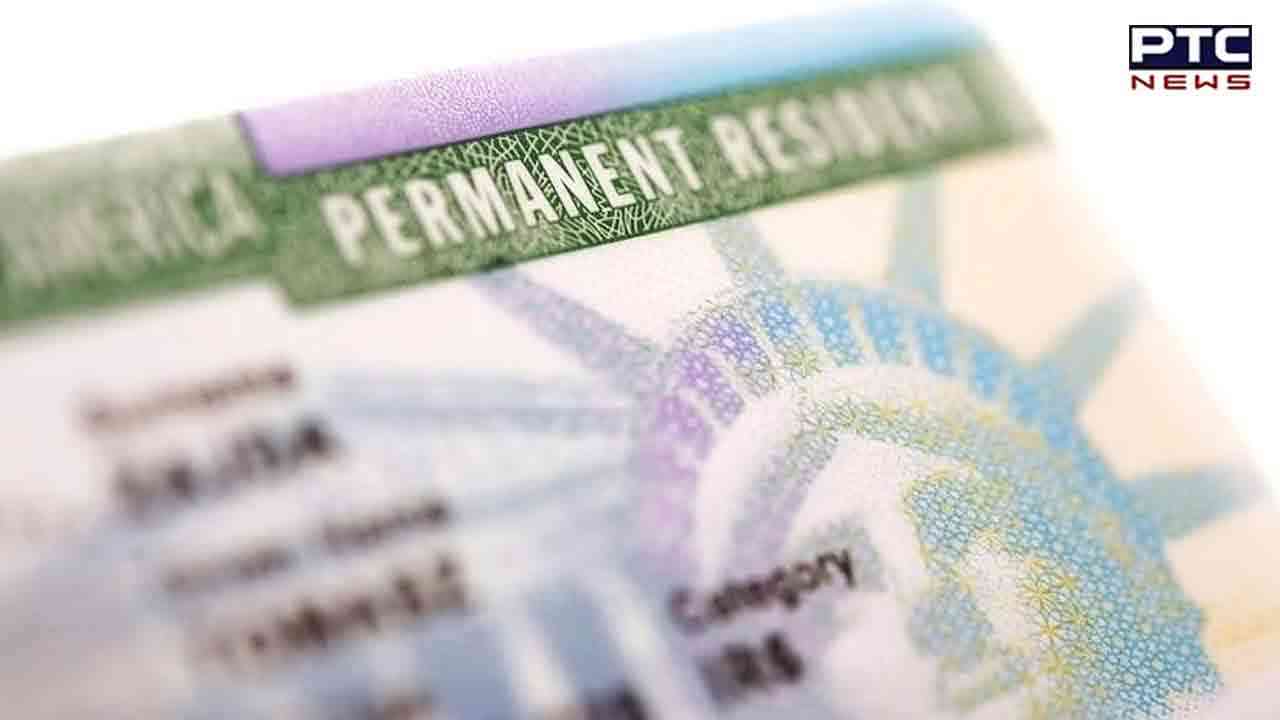 Additionally, there is a per-country limit set at seven percent of the total annual preference limits for both family-sponsored and employment-based categories. As a result, only 25,620 Green Cards are allocated for individuals from India, China, Mexico, and the Philippines, leading to significantly longer wait times compared to other countries.
Also Read: G 7 Summit 2023: Know why G7 leaders, Indian PM Modi will be visiting Hiroshima this time
Rand stated during a virtual town hall organized by the State Department that there is a much higher demand for Green Cards than the available quota of 25,620 for both family and employment-based categories. He emphasized that only Congress has the authority to change these annual limits, and the USCIS's responsibility is to ensure efficient utilization of the available Green Card numbers within these constraints.
For hundreds of thousands of Indian professionals, the wait for a Green Card currently exceeds a decade, and visa wait times often extend by several years. Rand explained that this situation is a result of supply and demand dynamics, with Congress constraining the supply of Green Cards while demand continues to rise not only from India but from around the world. When the demand exceeds the supply for a particular category or country, they are considered oversubscribed.
To ensure adherence to the annual limits and category and per-country limits, the State Department establishes a cut-off date in the Visa bulletin. Rand highlighted that retrogression occurs when the demand for visas surpasses the statutory limits, resulting in visas not being available to all non-citizens who have applied for permanent residency or adjustment of status.
Despite retrogression, Rand highlighted certain enduring benefits. Applicants who have filed for adjustment of status can still apply for employment authorization, allowing them to work for any employer. They can also apply for advanced parole for travel outside the United States. After their adjustment of status application has been pending for 180 days or more, they can transfer their job opportunity to a new employer. In certain cases, children who have applied for adjustment of status may not age out, and the applicant is generally considered to be in a period of authorized stay while their application is pending.
Rand concluded by stating that the US intends to enhance the accuracy and comprehensiveness of its data on employment-based adjustment of status applications and aims to resume publishing regular inventory reports.
Also Read: Cyclone Mocha: India launches 'Operation Karuna' to provide assistance to Myanmar

- With inputs from agencies