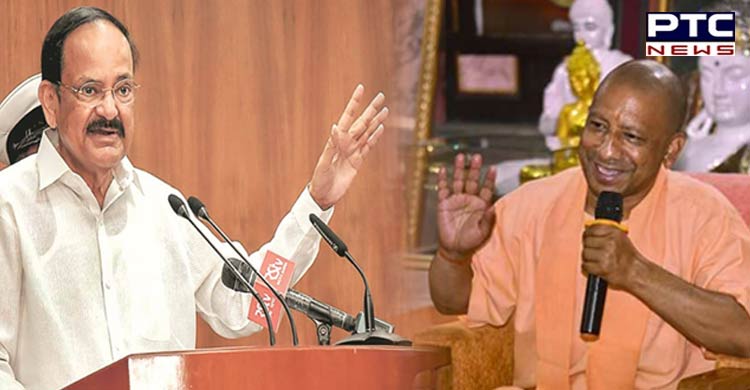 New Delhi, March 13: After a landslide victory in recently concluded assembly elections, Uttar Pradesh Chief Minister Yogi Adityanath met Vice President M Venkaiah Naidu at the latter's residence in the national capital on Sunday.

The BJP leader is on a two-day visit to the national capital and is scheduled to meet the top brass of the Bharatiya Janata Party (BJP), including Prime Minister Narendra Modi, Union Ministers Amit Shah and Rajnath Singh. Yogi Adityanath is to discuss the government formation in Uttar Pradesh.
He will also meet the BJP chief JP Nadda and the party's national general secretary (organisation) BL Santhosh during his Delhi visit.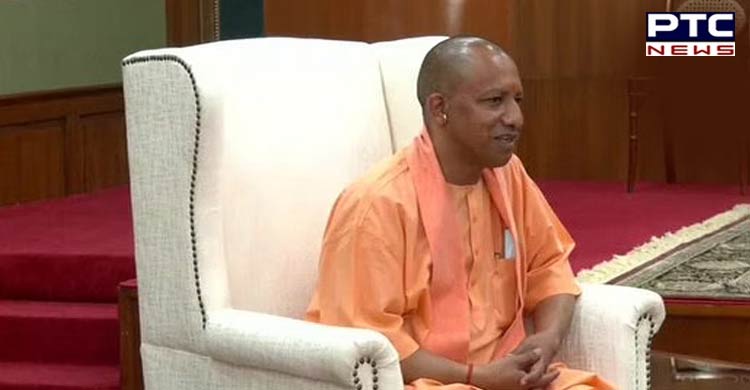 The top agenda of Yogi Adityanath's delibrations with BJP top brass is a discussion on the names of probable faces in the new state Cabinet. According to the party sources, UP CM is likely to meet the Prime Minister at around 5 pm today at his residence, after which he will meet Nadda at around 6 pm.
Also Read | EPF interest rate slashed to 8.10 percent, lowest in decades
This is Yogi Adityanath's first visit to Delhi after winning the second Assembly elections in a row in Uttar Pradesh.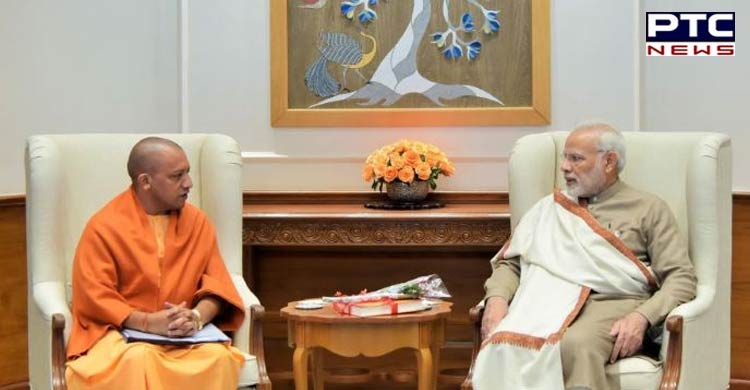 The swearing-in ceremony of the new Yogi Adityanath-led government is likely to take place after Holi, said sources.
Adityanath, a monk-turned-politician, won his first-ever Assembly election from Gorakhpur Urban constituency by a margin of 1,03,390 votes, defeating Samajwadi Party candidate Subhawati Upendra Dutt Shukla, who received 62,109 votes in the recently concluded Uttar Pradesh Assembly elections.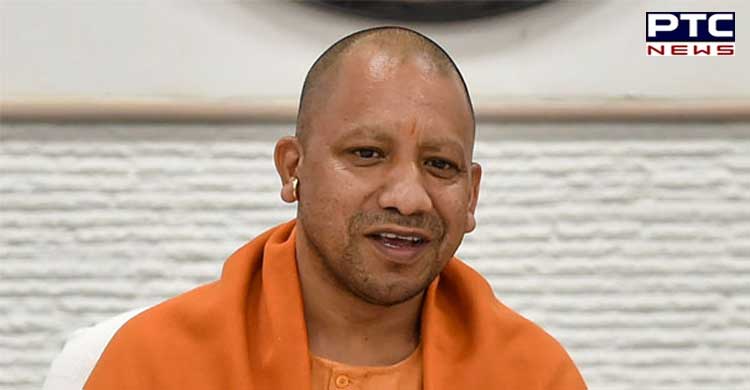 Yogi Adityanath will be the first Chief Minister in the last 37 years to return to office after serving a complete term in the state. The BJP was able to retain power in Uttar Pradesh by winning 255 of the state's 403 constituencies, with a vote share of 41.29 percent.
The Samajwadi Party won 111 seats, with Suheldev Bharatiya Samaj Party and Rashtriya Lok Dal receiving six and eight seats, respectively. The Congress and Jansatta Dal both received two seats, while the Bahujan Samaj Party won one.
Also Read | Mamata Banerjee slams Centre for slashing EPFO interest rates, calls it 'anti-worker step'
-PTC News