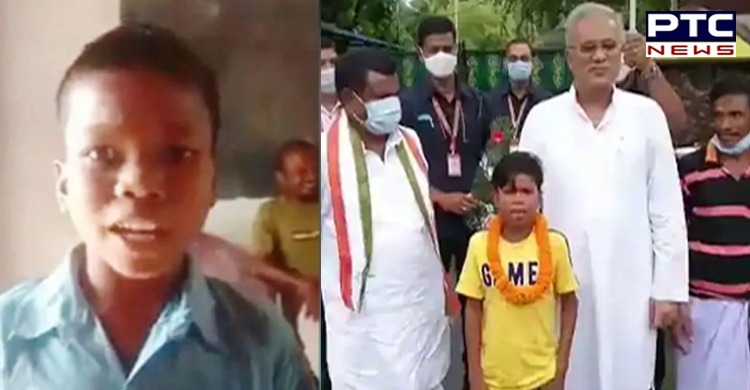 'Bachpan ka Pyar' Viral Boy Sahadev Sang: The internet these days has become a perfect place for talented people. It just takes one photo or a video for a person to go viral.

So many random people became viral sensations in a few months. One such example is singer Ranu Mondol who was promoted by social media and even got a breakthrough with singer Himesh Reshammiya.
Also Read | Monsoon Session: 7 Oppn parties want Prez intervention in Pegasus, farm laws
In 2019, she became an overnight star after someone filmed her singing Lata Mangeshkar's song Ek Pyaar Ka Nagma Hai at Ranaghat Railway station in West Bengal.
Also Read | AAP to contest Punjab Assembly elections 2022 on its won: Raghav Chadha
Recently, a short video of a young boy singing a song titled 'Bachpan ka Pyar' in front of his teachers went viral on social media.

The video was just a casual upload. It triggered an online trend as netizens not only watched the video on the loop but also started making their own reels on it.
The trend even caught on with celebrities as well. Several celebs uploaded reels and Instagram stories of their own version of 'Bachpan Ka Pyar'.
https://www.instagram.com/p/CR3BD2PM0XU/?utm_source=ig_web_copy_link
After celebrities, including rapper Badshah, gave their own fun twist to 'Bachpan Ka Pyar', the video caught the attention of Chhattisgarh CM Bhupesh Baghel.
The boy has been identified as Sahadev Sang. He was felicitated by Chhattisgarh CM Bhupesh Baghel. Taking to Twitter, CM shared a video showing Sahadev singing Bachpan ka Pyar in front of him.
-PTC News