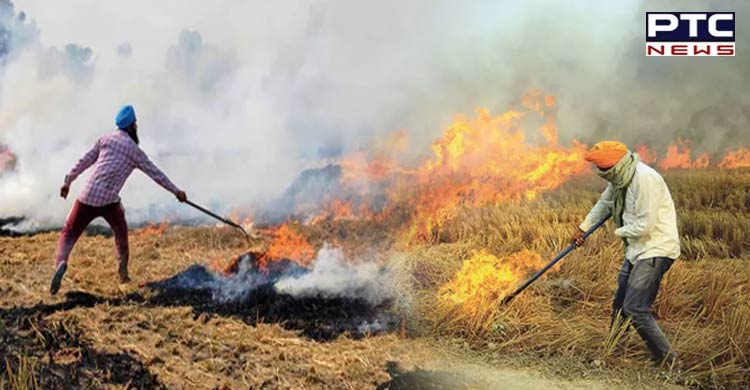 Chandigarh, October 13: As many as 700 incidents of stubble burning reported in Punjab so far this year, said the state's Agriculture Minister Kuldeep Singh Dhaliwal.
"This year 700 incidents of stubble burning reported so far as compared to over 2,500 incidents during the same time in previous years. I had spoken to 'Jathedar' of Shri Akal Takht Sahib for his intervention by issuing an appeal to farmers to not burn stubble," Dhaliwal said.

According to recent data from the Ludhiana-based Punjab Remote Sensing Centre, the state witnessed four farm fire incidents—two in Amritsar and one each in Ludhiana and Kapurthala on Monday.
Also Read: NGT directs Delhi govt to pay Rs 900 cr as relief compensation
From September 15 till October 10, a total of 718 farm fire incidents have been recorded, as per the data.
Kuldeep Dhaliwal stated that Chief Minister Bhagwant Mann had meetings with farmers over the issue.
The farm fires continued despite the state government assuring more crop residue management machines and launching massive awareness programmes against stubble burning.
The stubble burning incidents are expected to rise in coming days as paddy harvesting got delayed by at least 10 days because of rains last month.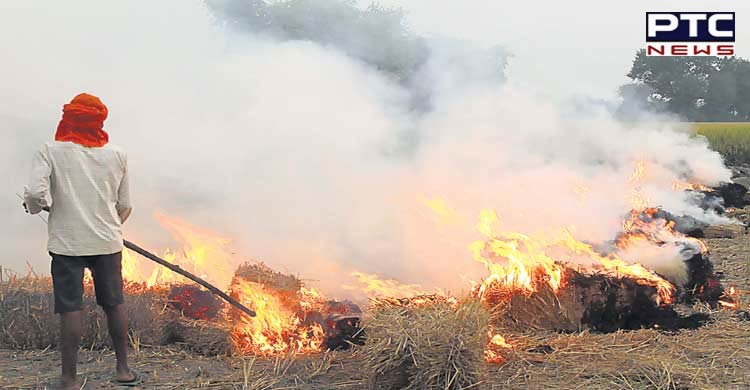 Meanwhile, last week Punjab Chief Minister Bhagwant Mann said that the state government is committed to bailing out the farmers of the state from any sort of natural calamity and efforts are being made for paddy straw management.
CM also said that the state government is not leaving any stone unturned for this cause.
He also informed the farmers that the state government is making an all-out effort for paddy straw management.
"The farmers should support the state government for this noble cause by not burning the paddy straw. It is the need of the hour for protecting the environment of the state," said CM Mann.
Also Read: Karva Chauth 2022: Natural hacks to make mehndi look darker
He promised all central help to achieve this mission.
In the meantime, the state recorded 71,304 such fire incidents in 2021, 76,590 in 2020, 55,210 in 2019 and 50,590 in 2018 with many districts including Sangrur, Mansa, Bathinda and Amritsar witnessing large number of stubble-burning incidents.
-PTC News with agency inputs