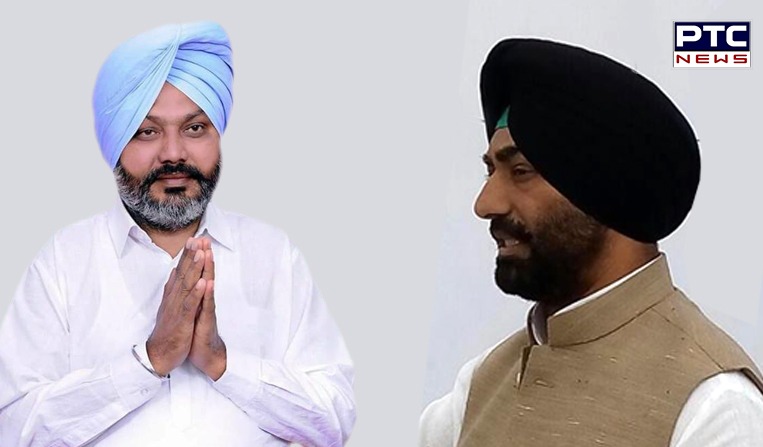 AAP sacked Khaira after getting whiff of his plan to join the Congress – SAD
The Shiromani Akali Dal (SAD) today said the Aam Aadmi Party (AAP) had sacked Sukhpal Khaira from the post of leader of opposition after getting whiff of his game plan to join the Congress party through his relative Justice (retd) Ranjit Singh.
In a statement here, SAD spokesman Maheshinder Singh Grewal said though the sacking of Khaira was an internal party matter of AAP it was also a fact that the party took this decision after it realized that Khaira was trying to break the legislative wing and lure a major chunk of party mlas with him to the Congress party.
The Akali spokesman said it was unfortunate for Punjab and Punjabis that AAP and its leader Arvind Kejriwal took the decision to sack Khaira when he threatened their hegemony and not when he threatened the peace of Punjab by supporting the secessionist Referendum 2020 which called for breaking up of India. He said similarly AAP did not take action against Khaira when he was summoned as an accused by a Fazilka court in an international drug case in which his co-accused have been awarded rigorous 20 year jail terms. "It seems the unity and integrity of India is not important for AAP but dollar and pound funding is. There can be no other reason for Kejriwal not sacking Khaira when the latter openly spoke the language of the likes of Gurpatwant Pannu who are in league with Pakistan's ISI and have hatched the Referendum 2020 conspiracy to weaken India".
Mr Grewal said the decision to do away with Khaira was too late in the day and had exposed AAP and Kejriwal. He said if AAP was serious about maintaining ethics and morality in public life it would have sacked Khaira when he was accused of indulging in corruption and collecting money packets from party leaders by the AAP cadre.
The Akali leader said the fact of the matter was that it was the Congress which had facilitated Khaira's success in AAP by putting up an inconsequential candidate against him in the assembly elections from Bholath. He said subsequently under the secret pact between Congress and Khaira the latter's brother in law Justice (retd) Ranjit Singh was made head of the inquiry commission probing incidents of sacrilege. "Now he had started preparing for the final step – to exit AAP and join the Congress and AAP got wise to the plan and sacked him. AAP has in this process ousted an opportunist leader and adept party-hopper", Mr Grewal added.