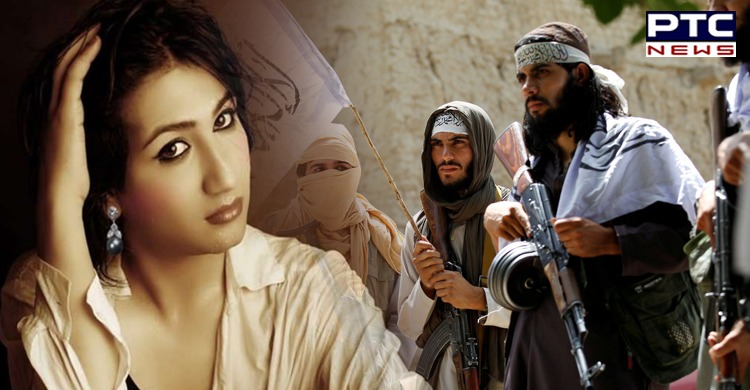 Actress Mahika Sharma, while expressing her sadness over reports that the Taliban are torturing women in Afghanistan, on Sunday tweeted that she would tie 'rakhis' to them so that they learnt to respect women. Mahika Sharma is now being trolled with her Raksha Bandhan tweet.

Also read | New Vande Bharat train to come with these modern features
Mahika Sharma is most recognised for her roles in TV serials such as 'F.I.R.' and 'Ramayan: Sabke Jeevan Ka Aadhar'.
On the occasion of Raksha Bandhan, she tweeted that she is coming to help Afghan women. She would tie Rakhi to Taliban fighters and make them their brothers. After that, she would teach them how to respect women. Talibans, according to the actress, never received affection from their moms or sisters.
The actress went on to say that she wants to save Afghans from the fear of the Taliban. She has learned in the past that love has the power to transform anybody. It has also altered a lot of 'dacaits', therefore she wants to change them as well. She went on to add that she wants to speak out for Afghan women and their democratic rights. Mahika concludes her remarks by saying that we should all get together and fight for Afghans.

Also read | India's first smog tower comes up in Delhi; all you need to know
The actress got a mixed response right away. 'They will kill you,' a Twitterati said. 'The Taliban are looking for some beautiful girl like you.' said another on Twitter. Mahika received admiration as well. 'To come out with such an idea needs power. India will love you, sister," one user tweeted.
-PTC News with inputs from agencies