With an aim to improving the air quality of Delhi, Chief Minister Arvind Kejriwal on Monday inaugurated the country's first smog tower at Connaught Place. It is a pilot project and initial trends will be available within a month. After further updates, more smog towers will be installed in Delhi to check pollution.

About the smog tower
Amid incresing pollution, the Delhi Cabinet had approved India's first pilot project in October last year. The smog tower will be able to purify 1,000 cubic metres of air per second. It is a 20-metre-tall structure that can improve air quality in a radius of around 1 km. A control room has been set up at the site to monitor the operations of the smog tower.
Also read | ZyCoV-D, 1st Covid vaccine for children above 12, approved in India
Another on the cards
Another 25-metre-tall smog tower, being built by the Central Government, at Anand Vihar, is expected to become operational by August 31.
The cost involved
Smog towers will cost Rs 22 crore each.
Brainchild of pollution control board  
The idea to install smog towers to check pollution was initially proposed by the Central Pollution Control Board in 2018.  The towers are estimated to reduce the concentration of PM 2.5 up to 70 per cent in a 1-km radius around them.
Also read | New Vande Bharat train to come with these modern features

The Supreme Court had in January last year directed the Central Government to construct a smog tower to reduce pollution at Anand Vihar, and the Delhi government to install another such structure at Connaught Place in three months.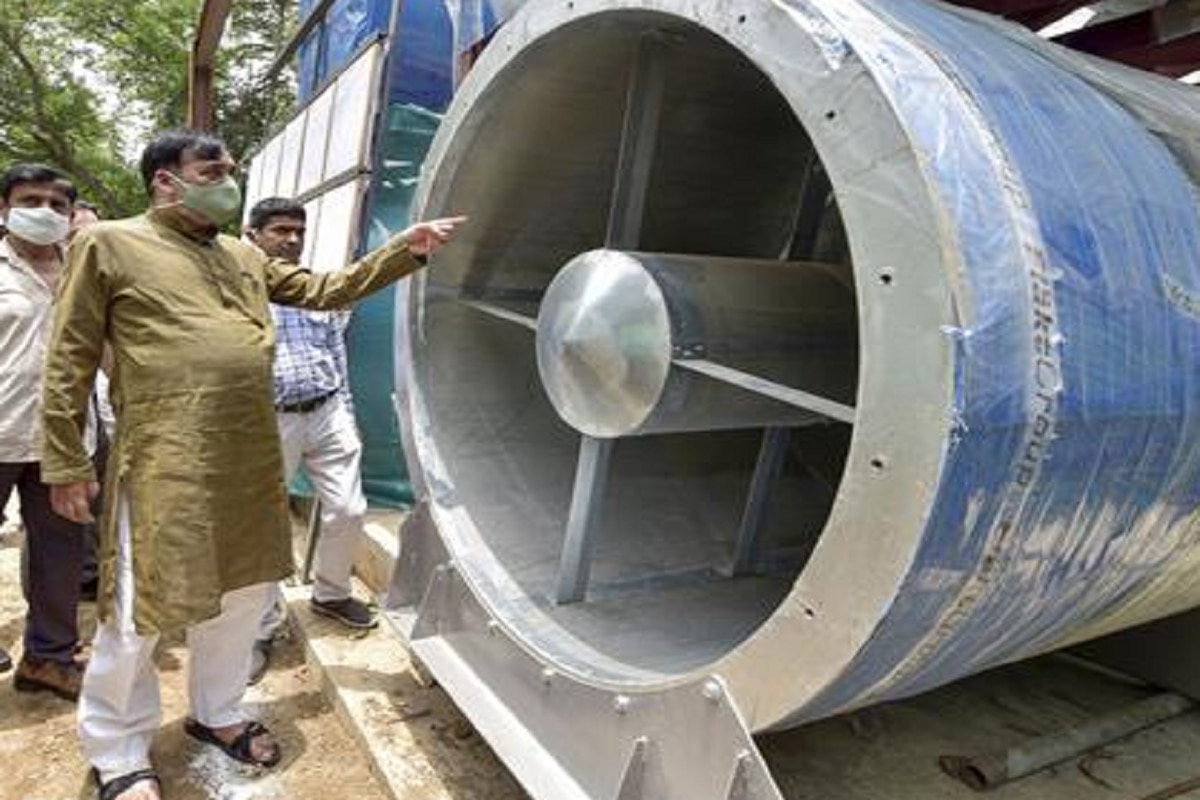 -PTC News with inputs from agencies