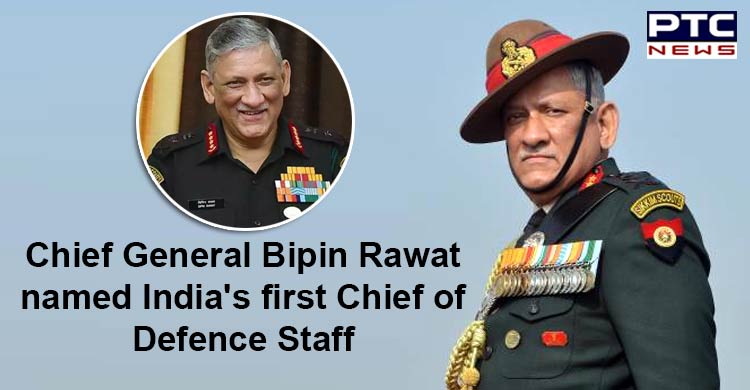 The Union government on Monday announced outgoing Army Chief General Bipin Rawat as India's first ever Chief of Defence Staff (CDS). General Rawat is all set to retire as the Army Chief tomorrow (December 31).
On December 24, Union Minister Prakash Javadekar was quoted by ANI as saying, "Government has approved the creation of post of Chief of Defence Staff. The officer to be appointed as Chief of Defence Staff will be a four star General and will also head the Department of military affairs."
The Chief of Defence Staff will not exercise any military command, including over the three Service Chiefs, Government sources said. "Chief of Defence Staff will act as Principal Military Adviser to Defence Minister on tri-services matters. The three Chiefs will continue to advise Defence Minister on matters exclusively concerning their respective services," it added.
https://www.ptcnews.tv/pakistan-has-reactivited-balakot-army-chief-bipin-rawat/
Sources said that "The Armed forces will fall under ambit of Department of Military Affairs which will have appropriate expertise to manage military affairs. Chief of Defence Staff will head it. The Department of Military Affairs will have appropriate mix of civilian and military officers."
Chief of Defence Staff Bipin Rawat will also have a second role, will be the permanent Chairman of the Chiefs of Staff Committee. In this role, the CDS will be supported by the Integrated Defence Staff.
-PTC News