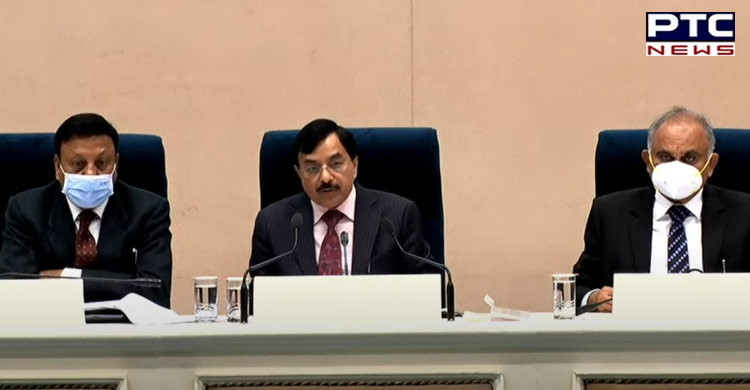 Assembly Elections 2022 Dates, Schedule Highlights: The Election Commission of India on Saturday announced the schedule for the upcoming assembly elections in Goa, Punjab, Manipur, Uttarakhand, and Uttar Pradesh.

"The press conference was held at Vigyan Bhawan on January 8. Out of these 5 poll-bound states, the BJP is in power in 4 states including Goa, Manipur, Uttarakhand, and Uttar Pradesh.
Also Read | Maharashtra: 338 resident doctors test positive for Covid-19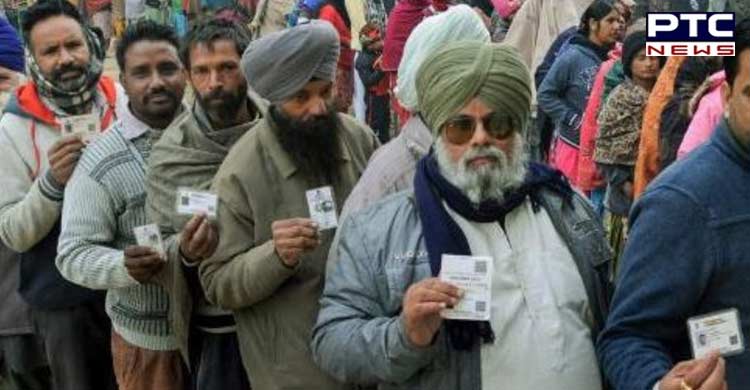 The leaders from all the political parties have been campaigning aggressively for months to register their win in the upcoming polls.
Also Read | PM Modi's 'security breach': SC orders protection of records pertaining to PM's movement in Punjab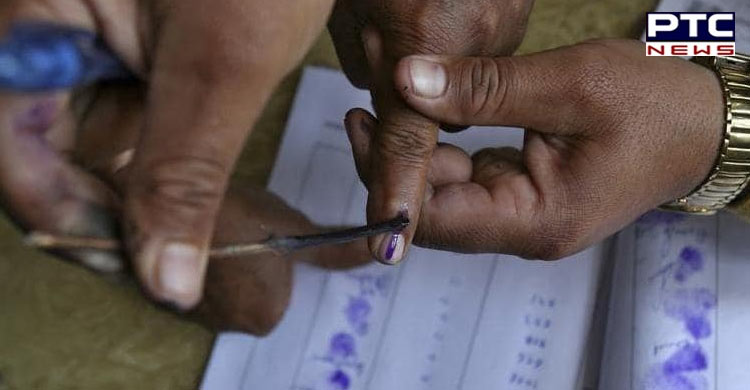 Assembly Elections 2022 Dates, Schedule Highlights:
04:33 pm | Punjab polls schedule:
Issue of notification: January 21
Last date to file nominations: Jan 28
Scrutiny of nominations: Jan 29
Last date to withdraw: Jan 31,
Polling: Feb 14,
Result: March 10
04:15 pm | UP election polling dates — 1st phase - Feb 10, 2nd phase - Feb 14, 3rd phase - Feb 20, 4th phase - Feb 23, 5th phase - Feb 27, 6th phase - March 3, 7th phase - March 7.
04:10 pm | Uttar Pradesh to go to poll in 7 phases from February 10 to March 7; Punjab, Uttarakhand, and Goa to vote on February 14 and Manipur to vote on February 27 and March 3; the Counting of votes on March 10, ECI said.
04:07 pm | Assembly elections in all five states will be completed in total seven phases.
04:06 pm | "No physical rally of political parties or probably candidates or any other group related to elections shall be allowed till January 15. ECI should subsequently review the situation and issues further instructions accordingly," he said. "No roadshows, padyatras, cycle or bike rallies and processions shall be allowed till 15th January; situation to be reviewed and fresh instructions to be issued later."
04:03 pm | Polling time increased by 1 hour in all 5 states.
04:01 pm | CEC Sushil Chandra reads a couplet while announcing the measures to be taken by ECI for the conduct of safe elections, "Yakeen ho to koi raasta nikalta hai, hawa ki oat bhi lekar chirag jalta hai."
03:57 pm | "Officials on election duty will be double-vaccinated. All election officials, employees to be treated as front-line workers. They will be given precautionary dose also," he added.
03:56 pm | "Our cVIGIL application should be used by voters to report any incident of violation of the Model Code of Conduct, distribution of money & freebies. Within 100 minutes of complaint, ECI officials will reach the place of offence," Chandra said.
03:54 pm | Candidates contesting polls will be given an option for online nomination. The limit on candidate expenditure for Punjab, Uttarakhand and UP will be Rs 40 lakh; for Goa and Manipur, Rs 28 lakh.
03:53 pm | "Model Code of Conduct (MCC) comes into effect immediately from the announcement of the schedules. Election Commission has made elaborate arrangements for ensuring the effective implementation of the MCC guidelines. Any violation of these guidelines will be strictly dealt with," CEC said. He added that there will be a zero-tolerance towards money-power and misuse of government machinery.
03:52 pm | It is mandatory for political parties to upload on their website detailed information regarding individuals with pending criminal cases selected as poll candidates. They will also have to give a reason to select the candidate: CEC Sushil Chandra
03:50 pm | EVMs and VVPATs will be utilized in all the polling stations. Election Commission has already made arrangements to ensure an adequate number of EVMs and VVPATs for the smooth conduct of elections," said CEC Sushil Chandra in Delhi.
03:49 pm | Senior citizens above 80 years of age, persons with disabilities, and Covid-19 patients can vote by postal ballot. "A total of 31.47 lakh senior citizens have been mapped. Their participation has been increasing and serves to inspire the younger generation," Chandra added.
03:47 pm | All polling stations will be equipped with Covid-mitigation facilities including sanitisers and masks; Number of booths increased.
03:43 pm | 24.9 lakh first-time electors are registered in the 5 States including Uttar Pradesh.
03:42 pm | "In the view of Covid-19 situation, the maximum number of electors at a polling station has been reduced from 1,500 to 1,250," Sushil Chandra said, adding that the total number of polling stations increased (by 16%) to 2,15,368.
03:40 pm | Elections to be held for 403 assembly seats in UP, 117 in Punjab, 70 in Uttarakhand 60 in Manipur and 40 in Goa.
03:39 pm | "Covid has made conducting polls challenging. Our foremost challenge is to remain safe. We conducted several meetings with Governments, experts and States as Covid cases surge," said Chief Election Commissioner Sushil Chandra.
03:38 pm | Total number of 18.34 crore electors will take part in this election out of which 8.55 crore are women electors. The participation of women has increased in all 5 states. "We have emphasized increasing women's participation in the polls. We have ensured that all basic facilities are available at all polling stations," Chandra said. At least one polling station exclusively for women is mandatory in every assembly constituency, he said, adding that our officers have identified much more than that. "There're 690 Assembly seats but we are setting up 1620 such polling booths," he added.
03:35 pm | There will be new Covid protocols in place for the Assembly elections, said CEC Subhash Chandra. "As COVID cases soared in view of Omicron variant, ECI held meetings with Union Health Secretary & Home Secretary, experts, & health secretaries of States. After taking these views & ground situation, ECI decided to announce polls with safety norms in place," he added.
03:32 pm | Election Commission of India announces schedule for elections in Uttar Pradesh, Uttarakhand, Goa, Punjab, and Manipur.
03:25 pm | Chief Election Commissioner Sushil Chandra along with ECI officials arrives at Vigyan Bhawan, to announce poll schedule for five states including Uttar Pradesh.
03:05 pm | Chidambaram said that "Congress ready to take support of any party willing to defeat BJP."
02:00 pm | The Model Code of Conduct to be enforced ahead of Assembly elections 2022. However, it has become a major setback for the protesters in Punjab.
01:55 pm | It may be recalled that the poll panel's chief Sushil Chandra had said elections will be announced after taking that into consideration the rising numbers of Covid-19 cases.
01:12 pm | As per the report, the tenure of the Uttar Pradesh Assembly ends on March 15, Punjab House ends on March 27, Manipur on March 19, Goa on March 15, and Uttarakhand on March 23.
01:00 pm | The Model code of conduct will also come into effect from Saturday after the announcement of poll dates.
12:25 pm | The political rallies, dharnas, demonstrations were banned in poll-bound Uttarakhand till January 16 in wake of rising coronavirus cases.
12:01 pm | Election Commission to announce dates for assembly elections in Uttar Pradesh, Uttarakhand, Goa, Punjab, and Manipur at 3.30 pm.
-PTC News