Bargari Morcha called off in presence of Punjab Cabinet Ministers
The Insaaf Morcha (protest sit-in) at Bargari to press for the arrest of those guilty of sacrilege and killing of two Sikh protesters on October 14, 2015, and release of Sikh detainees still languishing in various jails, calls off their 192 day long protest on Sunday. The protest has been on since June 1.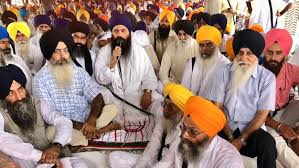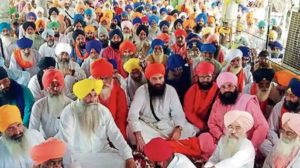 Punjab Cabinet minister Tript Rajinder Singh Bajwa and Sukhjinder Singh Randhawa along with various Punjab MLAs and party workers reached at the protest site in Bargari on Sunday.After assurance from the Punjab Cabinet ministers,Bargari morcha protestors ends up their 192 day long stir with Punjab government.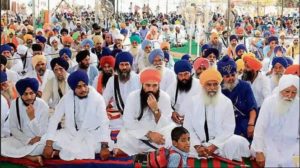 According to sources,the state government has acted on almost all demands raised by the morcha, be it release of prisoners lodged in other states to Punjab or bringing those guilty for sacrilege to task. Also,a special investigation team (SIT) has already been constituted in aspect of it  and the Punjab government has also written to other states to release the prisoners.
- PTC News