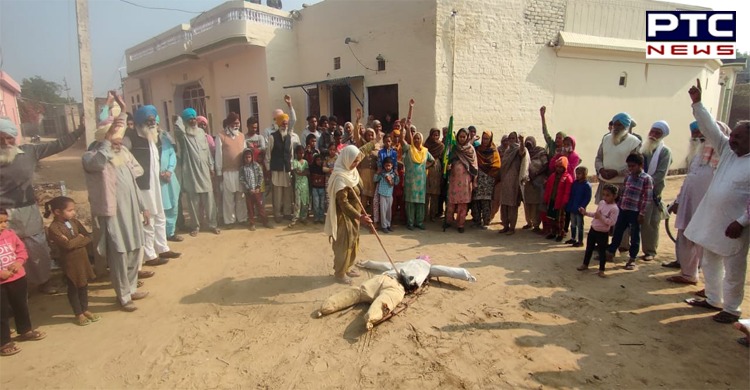 For the 10th day in a row, farmers across the country have been protesting in Delhi against three agriculture laws passed by the Centre government. Farmers have been fighting against the central government at the Delhi border in the bitter cold to get the agriculture laws repealed. Around 500 farmers' organizations across the country, led by the 'Samyukta Kisan Morcha', have announced a bandh on December 8.

Also Read | Farmers to burn effigies of PM ahead of 5th meeting with Centre
Meanwhile, farmers, laborers, women and youth marched in Bathinda district under the national call of farmers' organizations and burnt the bodies of Modi, Ambani and Adani and other corporate houses.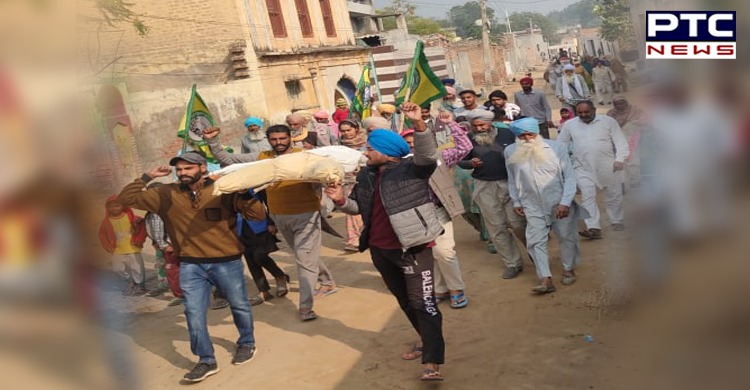 The fifth round meeting between the farmers' organizations and the Union Government will be held at Vigyan Bhawan in Delhi today at 2 pm. Farmers protesting against agriculture laws on the Delhi-UP border are still holding on to the protest.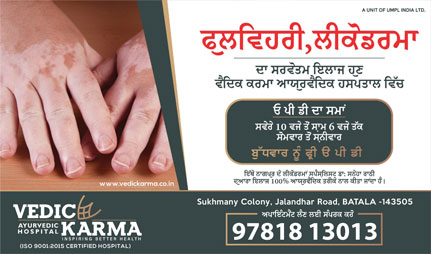 Also Read | Petition filed in SC for removal of farmers from Delhi borders
The farmer leaders said that there would be no agreement with the central government but to repeal the three Agriculture Acts.
-PTC News