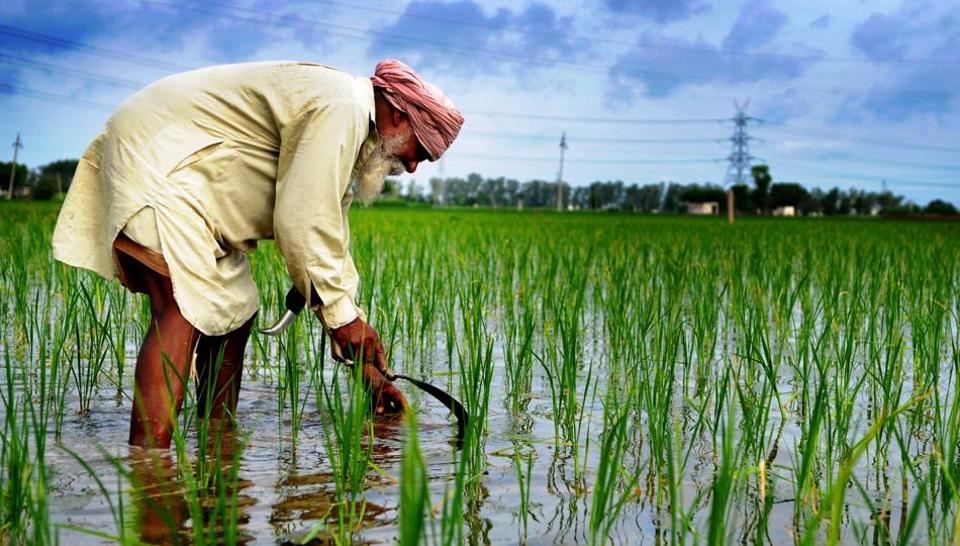 The government monday discussed with farm experts and stakeholders practical solutions for doubling farmers' income by 2022 and they will be presented before Prime Minister Narendra Modi today.
Modi, who is scheduled to attend the final session of the two-day national conference being organised by the agriculture ministry, will address on farmers issues.
The recommendations will also benefit the government's inter-ministerial panel on doubling farmers income.
At the inaugural session, Agriculture Minister Radha Mohan Singh called for "implementable solutions" from various stakeholders while sharing that the government has already reoriented its initiatives to transform farm sector from production centric to income centric.
The government has enhanced budget allocation for the farm sector to Rs 58,080 crore for the 2018-19 fiscal, from Rs 51,576 crore in 2017-18, and sufficient funds have been made available for programmes aimed at raising farmers income, he said in a statement.
The conference deliberated on seven themes: agriculture policy and reforms for higher and sustained farmers income; trade policy; marketing and agri-logistics; R&D and start ups in agriculture; capital investments and institutional credit; promotion of allied farm activities like dairy and poultry; and sustainable and equitable development and efficient delivery ofservices.
Himachal Pradesh Governor Acharya Devvrat and Junior  Agriculture Ministers Parshottam Rupala Gajendra Singh Shekhawat and Krishna Raj, NITI Aayog Vice Chairman Rajiv Kumar and Agriculture Secretary S K Pattanayak were among others present at the event.
Senior officials from the central and state governments, scientists, economists, trade industry, professional associations, representatives of corporate and private sector companies & farmers, NGOs and academics were also present.
PTI